Page 3 - Live & Hybrid Events
P. 3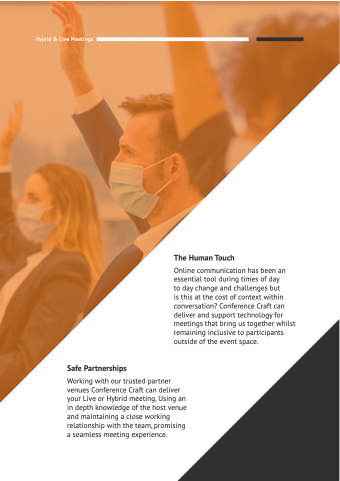 Hybrid & Live Meetings
   Safe Partnerships
The Human Touch
Online communication has been an essential tool during times of day
to day change and challenges but
is this at the cost of context within conversation? Conference Craft can deliver and support technology for meetings that bring us together whilst remaining inclusive to participants outside of the event space.
  Working with our trusted partner venues Conference Craft can deliver your Live or Hybrid meeting. Using an in depth knowledge of the host venue and maintaining a close working relationship with the team, promising a seamless meeting experience.