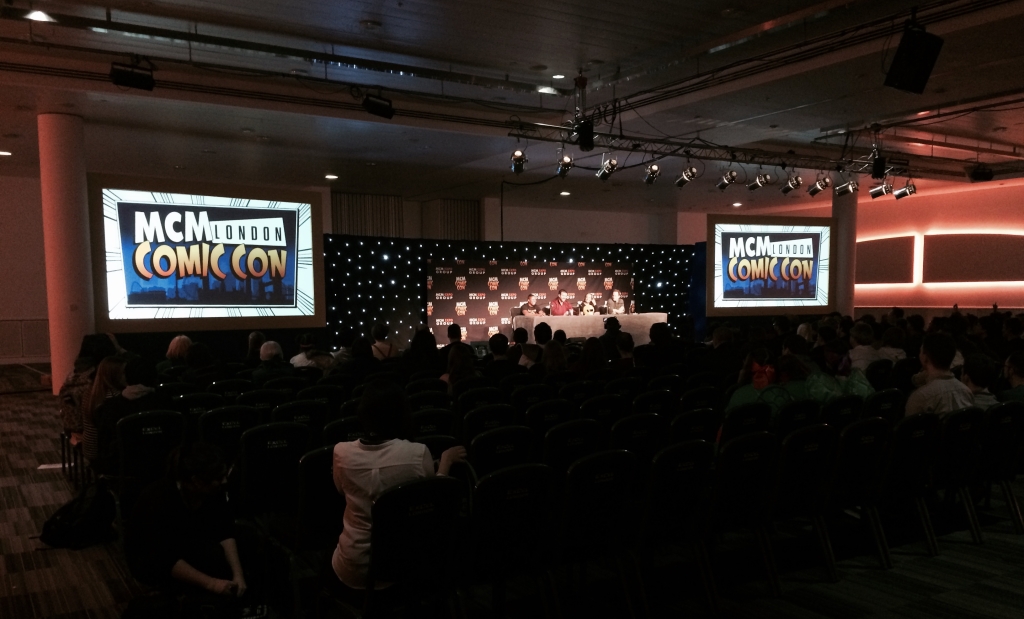 MCM Comic Con London – October 2014
If you happened to be travelling on public transport through London between the 24th and 26th of October and wondered why you were sat between Pikachu, Spiderman and one of the Disney princesses, here is your answer.
A culture shock to some people it may be – but nonetheless, it is an event that runs over a span of three days, attracting thousands of enthusiastic, costumed and passionate followers of comics, film, gaming, cosplay, Japanese culture, anime and manga. We are of course talking about the famous London MCM Comic Con.
With a record breaking 110,000 visitors in attendance of the October event, MCM Comic Con continues to climb higher up the ladder of success, and Conference Craft have been there, year on year to witness the successes first-hand.
Conference Craft are proud to continually work with MCM Comic Con as their sole Audio Visual Technicians, and where the audience for the event grows in number each year, so does the number of challenges we have to overcome. Where there was once a single stage requiring set up to house around 1000 attendees, there are now two main stages which house 1500 each. However, luckily here at Conference Craft, we enjoy these challenges.
Lighting, Projection and Backdrop
For the main stage, we installed an array of wash lights to direct the focal attention on the centre of the stage. We used a Panasonic 7000 lumen projector – which Conference Craft favour for high quality images and video – onto twin projector screens to lend maximum visual aid to the attendees throughout the whole of the room. Starcloth was also installed as an added aesthetically pleasing feature for use behind a branded backdrop which we supplied with custom design.
Audio
For Audio, our PA system was suspended from the ceiling to maximise sound distribution throughout the room. However, this, alongside our initial set-up of lighting and projection, later contributed towards one of our biggest logistical challenges at the event. This arose when we had to move our entire set-up over to the South Stage. After originally setting up on the first main stage for use for 5 hours Friday afternoon, the room needed to be entirely cleared in a strict time-frame for the star of the event, Daniel Radcliffe, to hold his press conference.
Following this challenge, we managed to successfully set up and manage our audio and visual equipment again in time for the remaining Saturday and Sunday in the South Hall.
Overall, the event turned out once again to be a brilliant success, we are passionate about our continuous work with Comic Con and we hope to continue to put our skills to good use at the famous event.