Everything we do starts with a great conversation and that will be done with you at the early stages of your event planning and often in advance of concept formulation. We are easy to talk with and it is the perfect way for us to understand your project and objectives. At this stage even if it is just to get a feel for costs and budgets, we would love to talk.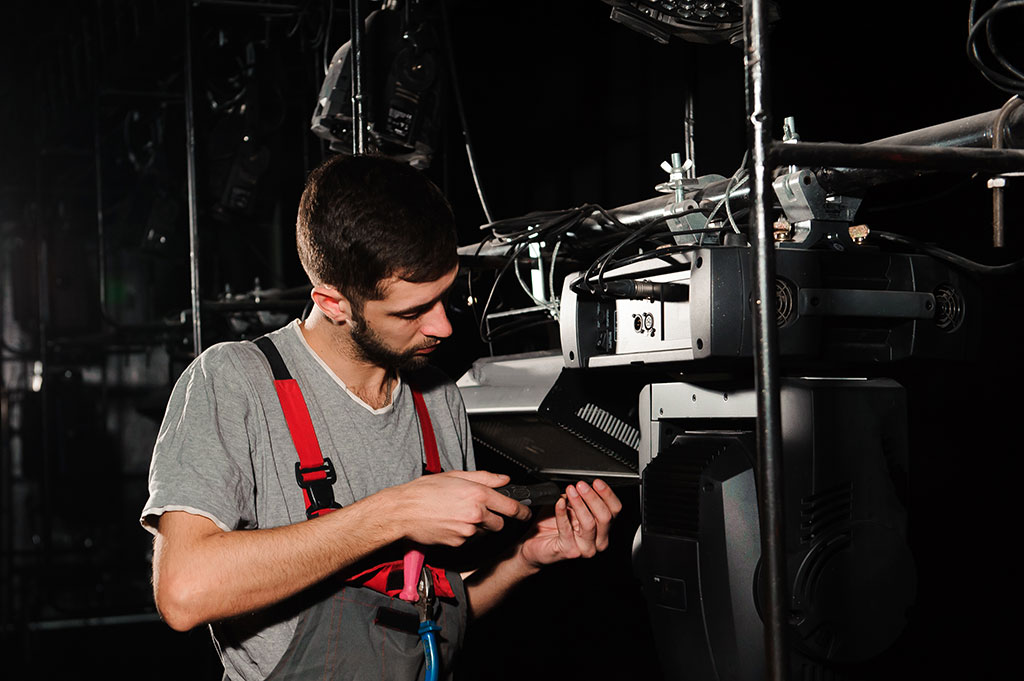 Drawing both creative and technical aspects from your brief our design and technical team work together to produce an outline proposal, highlighting the key elements of your event with recommendations and suggestions to help make your event both engaging and impressive. For those customers who have a creative plan in place or are working with an agency, we will work closely with you to select the ideal AV, lighting, set and staging equipment to bring your event to life.
View some factors to consider before we begin organising your event.
With the venue chosen and outline budgets in place, our creative team move on to the conference visuals and discuss with you and show how your event will stand out.
Our team of friendly set builders, expert AV and lighting technicians will be at the venue well in advance of the event to set things up and thoroughly test all the equipment. For fully managed support of AV and lighting equipment, Conference Craft can also provide a technician alongside a crew to be with you throughout the event.