No large event is complete without a stunning centrepiece – an expert conference stage design or set which frames the content of your event and ties together your theme and colour scheme.
Conference Craft's expert team have over 30 years event experience, providing creative conference set design and build services, tailor-made to individual needs.
We design and build stages and sets for a huge range of events, from polished corporate awards ceremonies to colourfully themed special occasions. See some examples of our work below.
If you require a video to be created for an event, or require the event itself to be filmed and put together in a professional format, we can help. With an experienced team of digital professionals, we can put together videos that will engage your audience, portraying an important message and capturing their attention in a more effective manner than a speaker talking on a stage.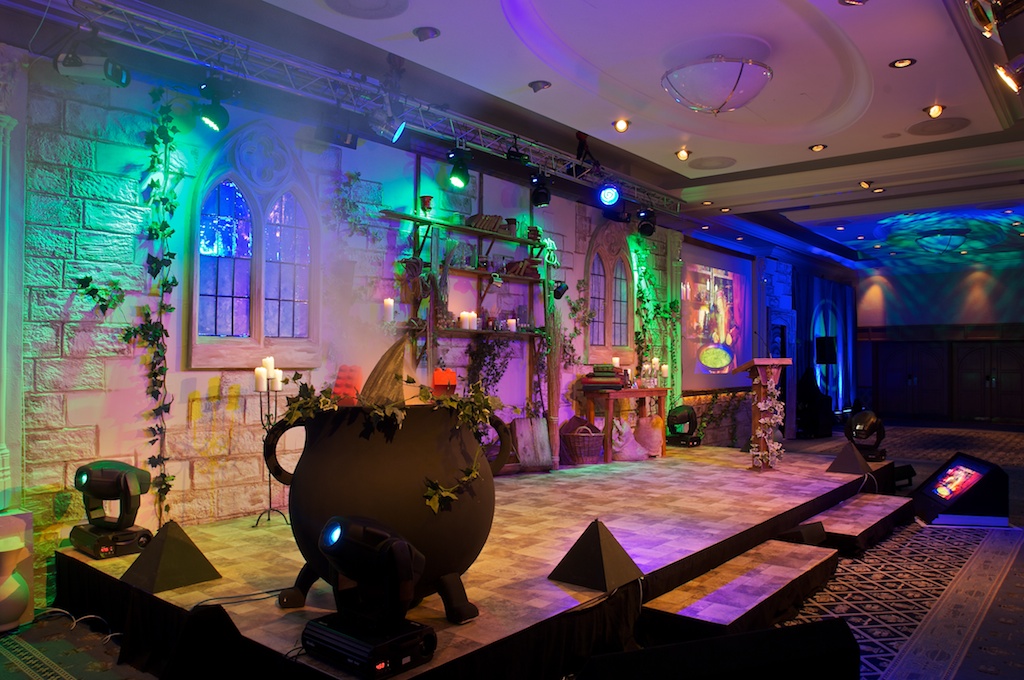 BESPOKE CONFERENCE STAGE DESIGN
Each of the clients Conference Craft work with has unique requirements – so all our sets and stages are unique too!
If you're on a tight budget, we can suggest ways to reduce your costs whilst still making sure your stage or set fits your vision.
If impact is the highest priority, we can provide personalisation for any aspect of your design, from corporate logos to exact colour shades and materials.
We like to go that little bit further to make sure we deliver a set or stage that's as close as possible to what you imagine.
At Conference Craft, we're committed to applying health and safety measures across all our activities, and a full risk assessment will be carried out for your set or stage and all related activities.