Our video and display equipment for hire includes all the display equipment you will need for your conference or event. With the most up-to-date software on our digital control systems, our equipment will ensure that your projections and videos are shown seamlessly in only the highest of quality.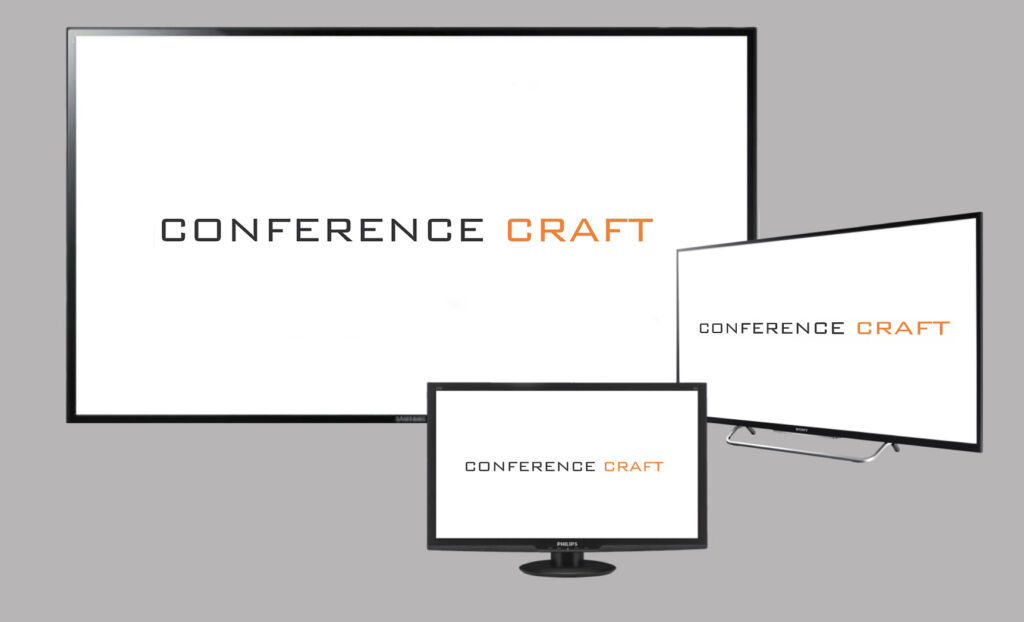 Conference Craft's variety of large screen displays work with a variety of inputs, from DVDs to Blu-rays to Cameras and Computers. With a selection of screen sizes varying from 20" to 75", there is a lot of flexibility with their usage; they can be used purely as monitors, or as display signage and exhibition display. As standard, all of our screens have HD resolution with LED and plasma technology for optimum picture quality.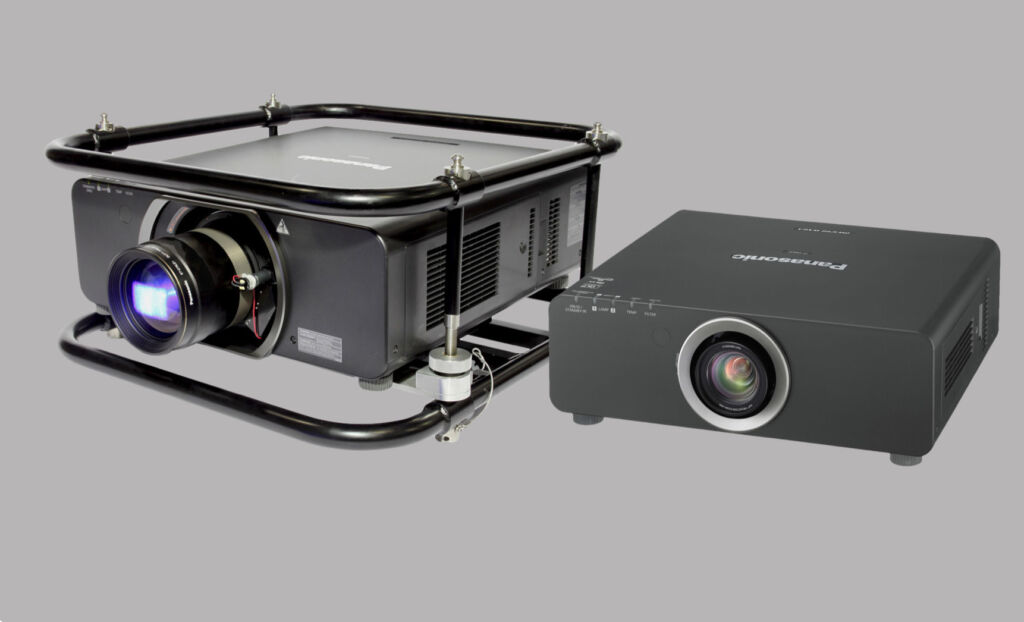 Our projection equipment includes short throw lenses which save space when using rear projection. The equipment has the capability for 'Edge Blending' and 'Pixel Mapping', allowing the production of more creative projects. Our conference projectors start from 6000 lumens and upwards with HD resolution.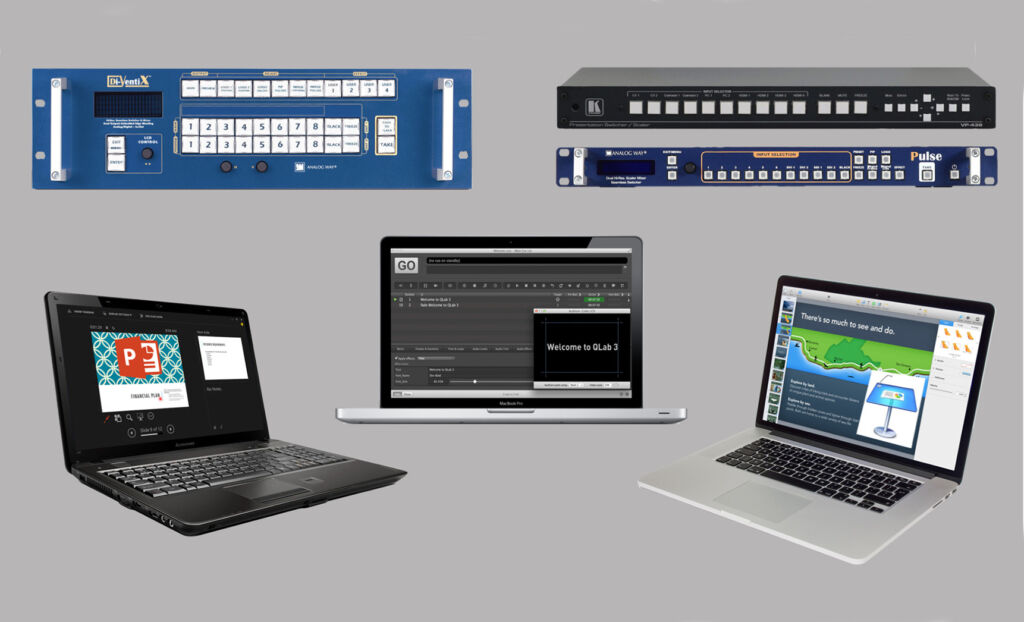 CONFERENCE IT AND CONTROL SYSTEMS
Conference Craft makes use of Q-Lab3 Live show control software. This software is capable of running digital video and graphics, and any slides can be created and operated with PowerPoint 2013 and the latest Keynote version 6.2. The software has the capability for 'Soft Edge Blending', picture in picture and seamless switching with many effects. Our HD switchers and scalers are also all capable of multiple inputs.
If you are interested in hiring any of our projectors, video and display equipment for your conference or event, you can call us on 01753 689999 or fill out an enquiry form on our contact page and we will get back to you.