Our conference production experts can help you plan and execute an event of any size, from large conferences to small micro events. We'll work with you from start to finish to make sure your event is a success and leaves a lasting impression.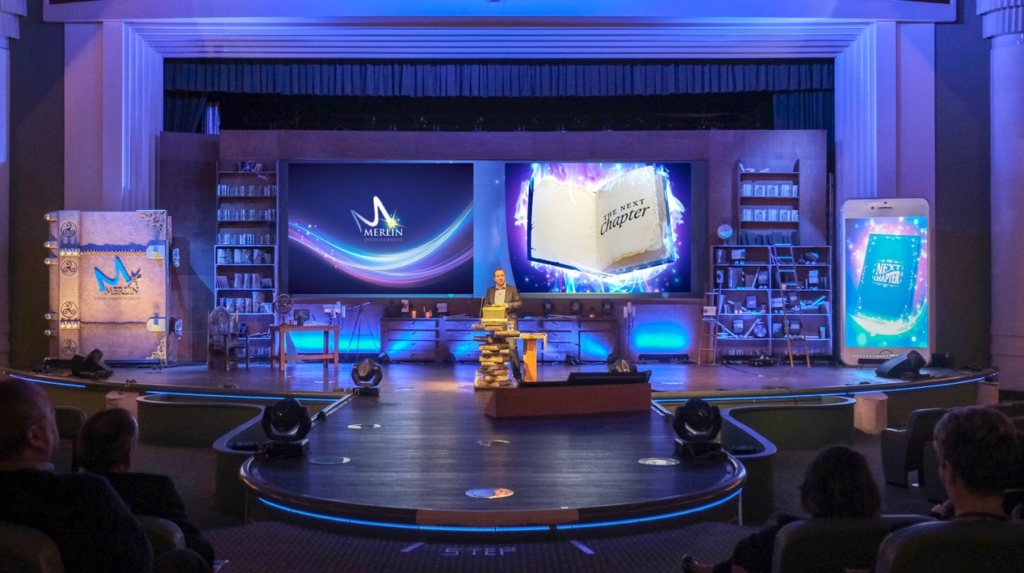 CREATIVE EVENT PRODUCTION & CONFERENCE PRODUCTION ACROSS THE UK
Whether it is conferences, award dinners, product launches, fashion shows and celebration events, our event production and technical team will work with you at every stage. 
Operating from our Offices and warehouse near Heathrow, we cover the whole of the UK and sometimes further afield, our specialist technical event production and staging team work with you hand-in-hand to deliver success. We can help with a turnkey solution for conference set design & build, video conferencing, AV equipment, lighting, visual and special effects. Our hybrid meeting solution, including video conferencing or in person conferences, will help to impress your clients, guests, staff and stakeholders, taking the pressure off you to enjoy the event.
HOW MUCH WILL MY EVENT COST?
Our Brief Us page includes most of the common considerations for conference and event production. Fill out the short form and we will get back to you with a quote as soon as possible.
Conference Craft can help with all aspects of your event production, as well as being an enthusiastic and helpful partner to help make your event exciting and memorable. For more information about our production services, fill out our Quick Enquiry form, or if you would rather speak with a Conference Craft specialist, simply just call us on 01753 689999 during business hours.