As well as providing you with a selection of standard audio and visual equipment, Conference Craft work hard to bring you a variety of services to do with all things video. Whether you require a specialist video to be created for viewing at your event, or you need your event to be filmed, we can help. As of recent, we also now have the capability to broadcast your conference online through live video streaming onto platforms such as YouTube.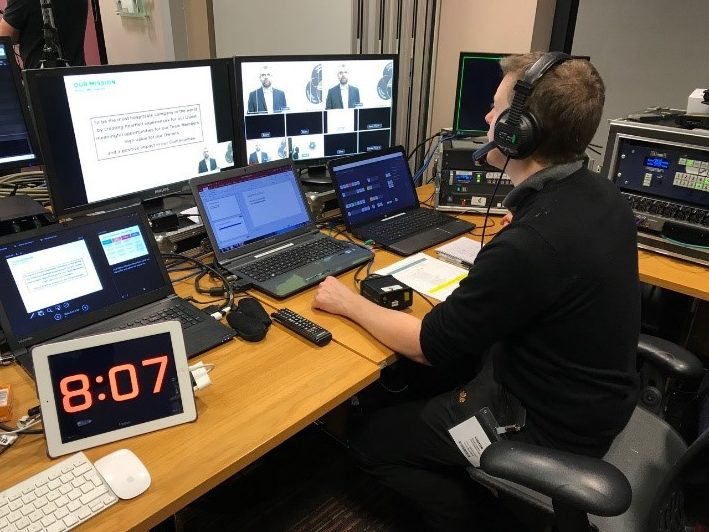 If you require a video to be created for an event, or require the event itself to be filmed and put together in a professional format, we can help. With an experienced team of digital professionals, we can put together videos that will engage your audience, portraying an important message and capturing their attention in a more effective manner than a speaker talking on a stage.
We are able to stream your conference or event live across various different mediums, from specific websites to a range of social media platforms. This means that your audience can be updated with the goings on of the event whenever they choose. The event can be filmed from multiple camera set ups, so every important aspect is covered with nothing missed.