No two events are the same, and today with the changing requirements of social distancing, the opportunities for small and micro events have opened up across the UK. Conference Craft Project Managers, expert engineers and technicians can be relied on to help your event, irrespective of size, to go off both smoothly and professionally.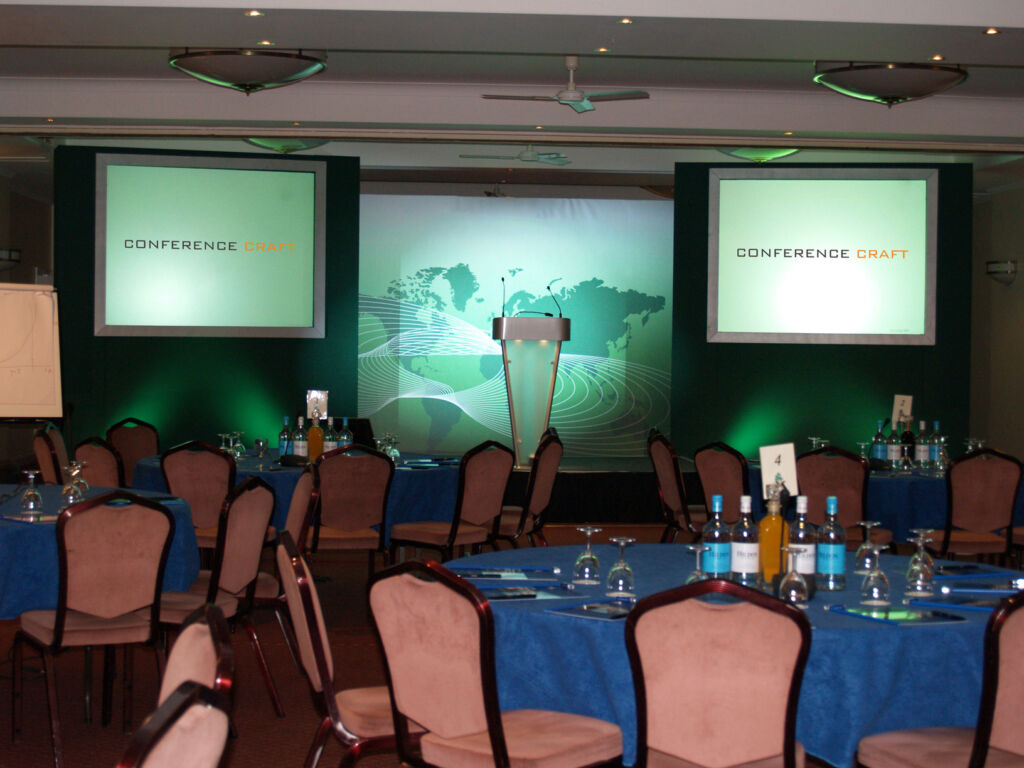 Small Conferences & Micro Events span a wide range of business event types, including kick off, project and sales meetings. Conference Craft also work in the various private sectors so can help with weddings, anniversaries and other similar family/social functions.
Typically, smaller events take place in hotels, and Conference Craft have years of experience working in some of the UK's premium city and airport hotels. We understand the needs and requirements of a hotel's management team and work carefully to ensure the room setup delivers what you want.
We consider room lighting lux levels and will help with additional stage lighting to impress your guests. Our expert engineers and technicians will setup the audio including wire-free and wired microphones where required. The same Conference Craft technicians will also setup and manage any video or online video you need throughout your event.
HOW MUCH WILL MY EVENT COST?
Our Brief Us page includes most of the common considerations for conference and event production. Fill out the short form and we will get back to you with a quote as soon as possible.
Conference Craft can help with all aspects of your event production, as well as being an enthusiastic and helpful partner to help make your event exciting and memorable. For more information about our production services, fill out our Quick Enquiry form, or if you would rather speak with a Conference Craft specialist simply just call us on 01753 689999 during business hours.