Conference Craft's experience in large hall conferences and events spans several decades. We have assisted in the successful delivery of conference staging, design, lighting and AV in venues of wide ranging capacities and types across the UK.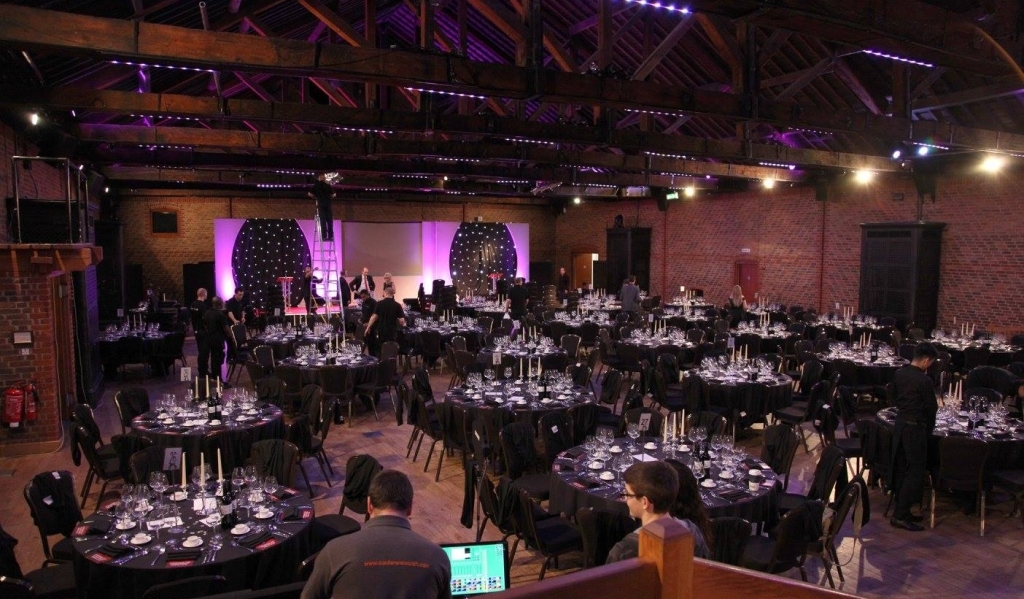 Conferences and events in large halls that can accommodate hundreds of delegates or guests require careful planning to ensure all elements of the event run smoothly, providing a positive and memorable experience for all who attend.
AGM's and award dinners in particular, often have the additional dimension of your company's stakeholders and external partners in the room. At Conference Craft we understand the importance of a seamless and well executed conference particular when the event is live and not being restaged.
To help ensure all goes well on the day, our project team will work with you as you plan your event. Where needed, we will visit the venue and help with stage design, lighting, audio and video requirements. We will help with advice and offer recommendations for you to consider prior to finalising the project plan.
Our team will work with other supporting event contractors i.e. catering, to ensure your conference, AGM or award dinner is both stress-free and successful.
HOW MUCH WILL MY EVENT COST?
Our Brief Us page includes most of the common considerations for conference and event production. Fill out the short form and we will get back to you with a quote as soon as possible.
Conference Craft can help with all aspects of your event production, as well as being an enthusiastic and helpful partner to help make your event exciting and memorable. For more information about our production services, fill out our Quick Enquiry form, or if you would rather speak with a Conference Craft specialist, simply just call us on 01753 689999 during business hours.
We are always happy to help.