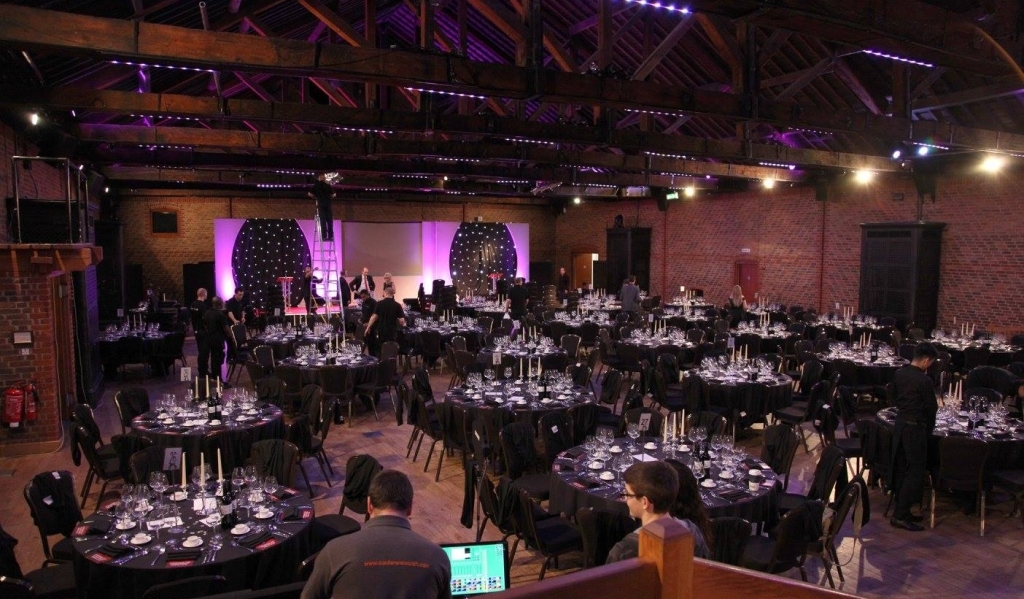 Live Streaming The Wow! Awards '14
The Event
The Wow! Awards bring together an array of nominees who come from all areas of people/customer-interacting work environments. These awards recognise and celebrate those who have performed above and beyond the norm in customer service. From lollipop ladies to doctors, anyone who excels in their people-driven jobs can be nominated. The 'Wow' awards are split into three categories which cover both the public and private working sectors, these are: 'A Great Place to be a Customer', 'A Great Place to Work and 'Great Results'.
Conference Craft have had the pleasure of working at the Wow! Awards previously, with 2014 being our 4th year running at the event. In fact, we have worked together on so many occasions that they mentioned how we are now like "one of the team" – we are proud to have such a fantastic partnership.
The event took place at the 'The Brewery' in London – a spacious corporate events venue. Conference Craft were there to supply the entire Audio and Visual set as well as undertaking the video production and live streaming.
Installation
Conference Craft provided the AV equipment for the event, including theatre style lighting, sound systems set and stage, build and erection. Our biggest challenge of the event arose through limited setup time. Due to site restrictions, we were only able to begin setup at 7am to have rigged up, finished and working by 10am – a job that we would typically allow up to 6 hours for completion! However, not only were we supplying, installing and monitoring this AV equipment, we also set-up and tested the video and streaming equipment.
Video Production and Live Streaming
Conference Craft were commissioned to undertake all of the video content for the event, starting in September of this year during location activity. During these early stages of the project, we interviewed the Wow! Award finalists and recorded them throughout their two days of judging. At the end of September, we uploaded these clips to YouTube for public viewing and they were also amalgamated into the video that was to be shown at the main event. The winners of an award were then video interviewed by one of Conference Craft's team in a separate room once they had exited the stage. The second round of interviews were then once again uploaded to YouTube around 2 days later.
Not only did we record interviews with the nominees and winners, Conference Craft cameramen also filmed the entire event for live streaming across YouTube. The streaming meant that the public could watch the event entirely as it was happening. To do this, the cameras in the main event room as well as the media playback both had live stream feeds which were mixed together in a Black magic ATEM digital mixer. This was then output onto a Mac to be streamed live onto YouTube, could this be a WOW for Conference Craft?
Live Streaming Software used for the event
Although we may have worked with the Wow! Awards before, the 2014 event was a true first for us – and one we are extremely proud of. The whole Conference Craft team, particularly those on the day of the event, felt a great sense of achievement as the awards required a lot of preparation, hard work and focus – it was worth it, turning out to be a hugely popular and memorable occasion with the live streaming working flawlessly.
Call us on 01753 689999 to find out more about our video production and live streaming service.