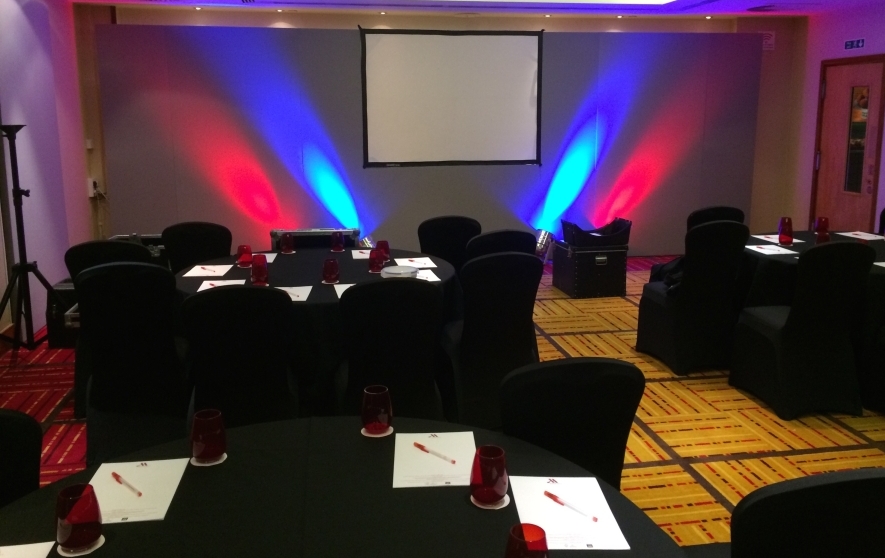 British Airways Corporate Meeting Event - London Heathrow Marriott
It's a well-known fact that British Airways (BA) is the airline that's recognised across the globe for being the official flag carrier of Britain. With its enormous fleet and vast selection of one-stop destinations, BA has been proudly flying the British flag through the skies for over 40 years.
The beginning of 2015 brought with it a last minute important corporate meeting for BA, and so, everything needed to be immediately scheduled, organised and running smoothly according to plan. However, unfortunately, due to it being such a last minute requirement, there were initial difficulties in sourcing an appropriate venue.
BA contacted The London Heathrow Marriott, who like most other venues, were already very busy. However, despite all of their standard conference rooms being fully booked, they agreed to accommodate BA, by planning on transforming one of their smaller restaurant areas into the ideal corporate event setting. To fulfill this requirement, the London Heathrow Marriott contacted Conference Craft to see if we could help with the last minute setting up the event, and of course, we were happy to get involved.
The Marriott had booked BA into their 'Tuscany Ristorante' with the plan being to transform the space into a more appropriate setting. Transforming the room to make it look less like a catering facility and more like a conference was challenging. Being open-plan, the first step for us was to make the room feel enclosed and more private, so we hung thick black curtains near the entrance to cordon off the area to other hotel guests.
In keeping with the formal theme, we also covered the large bar area by installing a tasteful muted screen to cover it, whilst towards the front of the room; we hung a large plain backdrop to sit behind the main projection screen, again, making this open plan room feel more enclosed.
To tie everything together, LED uplights were also installed generously around the room, and were of course used appropriately in reflection of the brand – incorporating the recognisable BA colours: blue and red.
Despite the short timeframe, the event turned out to be a successful triumph. The transformation of the restaurant into a corporate-style room worked brilliantly, and as ever, we look forward to working with The London Heathrow Marriott once again.