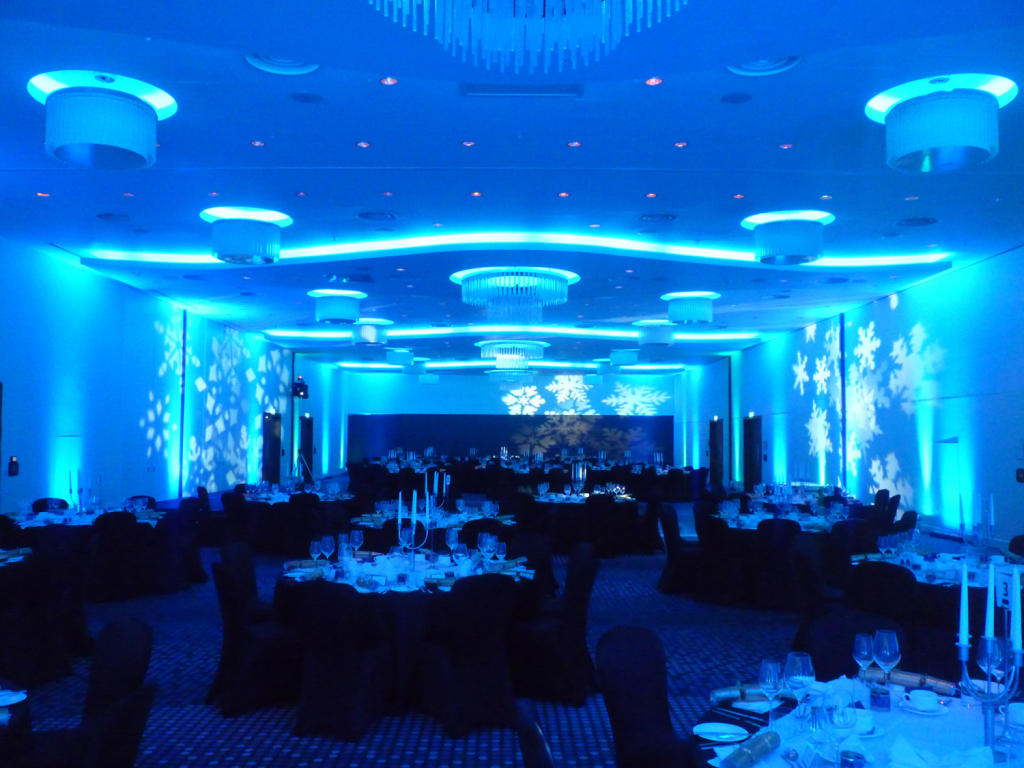 Dreamflight Enchanted Winter Ball 2015
For the fourth year running, Conference Craft worked with Dreamflight for their annual November/Winter Ball and fundraising dinner, managing the technical and design side of the event. Dreamflight is a hugely respected, life-changing charity that raises money for children between the ages of 8 and 14 who live with a disability or serious illness. The money raised for the charity goes towards taking these children on the holiday of their dreams to Orlando, which entails a number of nurses, doctors and volunteers accompanying each trip.
Dreamflight is entirely dependent on voluntary contributions from the public, and so, they naturally hold a number of diverse fundraising events throughout the year. Dreamflight's annual November/winter ball is one of the charity's popular black tie fundraising events that combines a unique memorable theme, live music and entertainment with a charity auction.
Having previously brought to life Dreamflight's 2014 Winter Ball with a Lion King theme, this time round Conference Craft were presented with the task of turning the ball into an enchanted forest. Held within The Hilton Hotel – Terminal 5, to achieve this distinctive theme, we combined audio and lighting techniques to work in harmony with one another, producing an elegant, magical atmosphere for guests to enjoy. We utilised custom tree gobos which were projected around the walls and screen areas and installed red and green LED lights throughout which set the foundation for the dark and mystical atmosphere.
In terms of the audio atmospherics, Conference Craft managed the event's sounds and announcements, collaborating with the sound engineer for the live band playing at the ball. Props and surprise contemporary dancers also contributed towards the overall theme, making the ball a truly memorable and successful event, which all importantly raised money towards this amazing cause.
If you'd like to find out more about Conference Craft's event management services and how we can transform your event with theming, feel free to contact us.