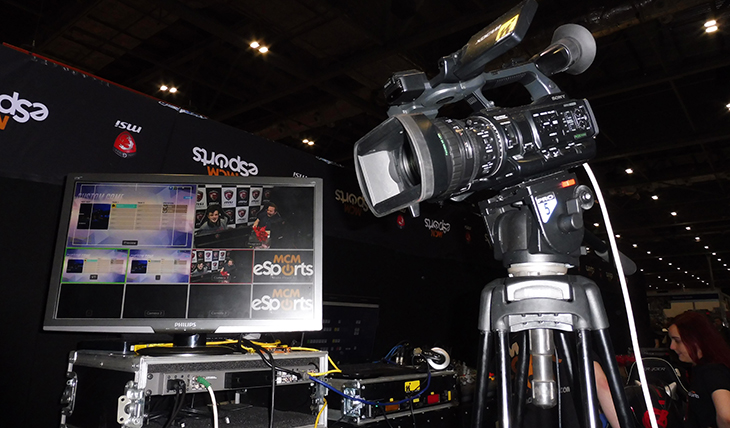 Staging the Fantastic at Comic Con
In 2001, in the function room of a London hotel, the first MCM Comic Con London was held. Around 100 comic book and popular culture enthusiasts attended, with Conference Craft providing AV hire and technical support to ensure the event went off without a hitch.
Fast forward fifteen years and Comic Con has not so much grown as exploded in size –expanding into the mainstream and attracting over 135,000 visitors from around the UK, Europe and the world to Europe's biggest convention centre- Excel London. With events ranging from Cosplay (think learning to sew your own chainmail so you can create and wear a technically accurate Lord of the Rings costume) to anime portraits and book signings, the event attracts pop culture fans of all ages and with a wide variety of interests.
Conference Craft's work with MCM Comic Con has grown along with the event. This May's was our largest yet and we provided Audio Visual, streaming and lighting services to 6 stages across the event. With a wide array of shows on offer over the weekend our work included image mixing and streaming for eSports competitions, and sound and lighting for both a top-secret event filmed for a hugely popular UK television programme and the sell-out 'Cosplay masquerade'.
Each stage had it's own unique set-up, from the 1,500 capacity Gold Stage to a Pop-Asia open stage within the main convention hall and an inflatable dome used for panel discussions and interviews. The Conference Craft team provided tailor-made solutions, such as uplighting, to bring out the best of each location and made sure that even the audience members sitting farthest away could enjoy the action via our large high-definition screens and sound systems.
Catering for tech-savvy visitors, there's never any room for error when we work with MCM ComicCon. It's our creative approach to technical support which gives us the edge needed to provide the perfect atmosphere for a convention based on fun and fantasy. We got the chance to showcase some of our latest equipment – such as the high definition screens used throughout the event, some of which showcased cutting-edge VR virtual reality technology – as well as our professional technical skills. Not forgetting the extra dedication and personal touch that the Conference Craft team bring to all events we work with, big and small.
For more information on all our services, including conference staging and technical event support, please take a look around our website or contact our helpful team.