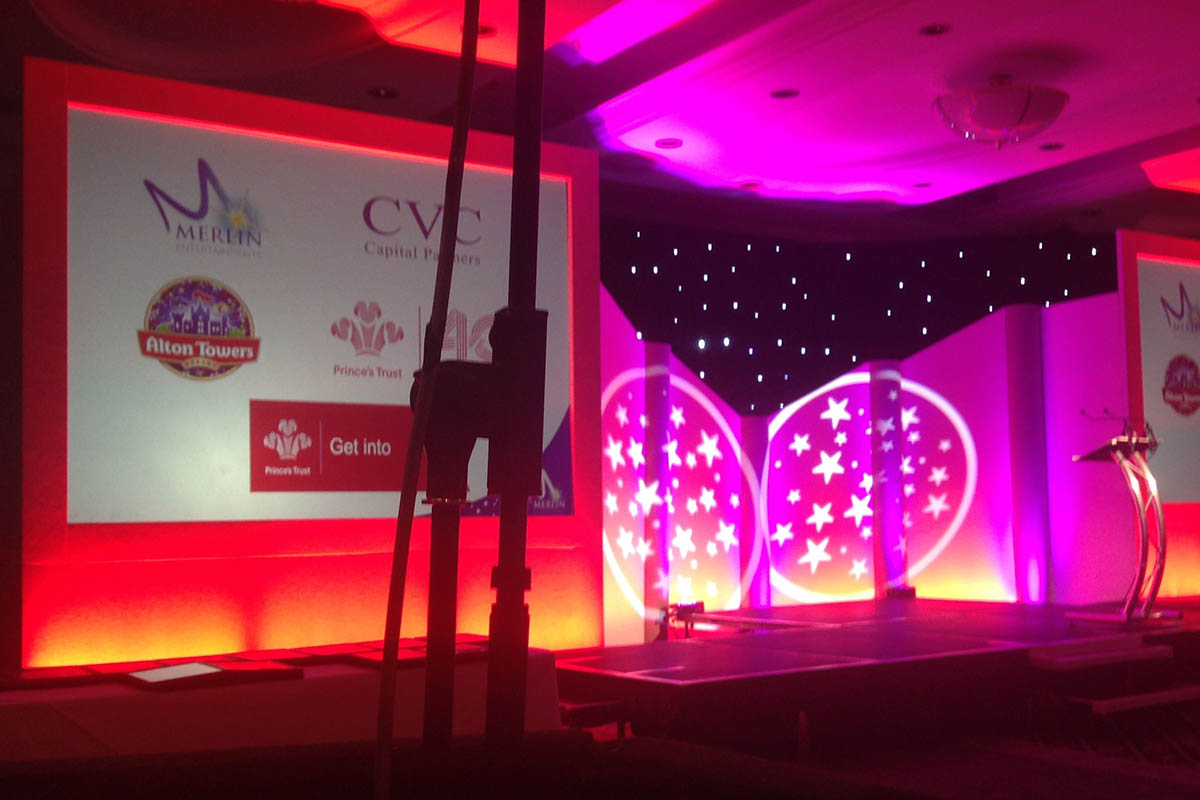 Celebratory Atmosphere for Young Apprentices
This month, Conference Craft was delighted to be a part of a very special event at Alton Towers – the graduation ceremony of young participants of The Prince's Trust's Get into Customer Services program. The event was to mark the end of the young people's apprenticeship, which saw them complete 2 months' training and work experience at the popular Staffordshire theme park. The Prince's Trust is a registered charity which works to improve all young people's prospects, but particularly the most disadvantaged.
Each participant had prepared a short farewell speech on their experiences, what they'd learnt and how much they'd enjoyed and challenged themselves on the program. Many of the speeches were incredibly moving, with the young apprentices speaking about the difficulties they had faced growing up. Unbeknownst to them, the finale of the evening would involve an announcement that they had all been offered one year contracts to continue working at the theme park – a great opportunity to continue along the right path to independence and a promising career.
Behind the scenes, Conference Craft took our role creating the perfect environment for an emotional and memorable awards ceremony very seriously. We were briefed on the schedule by Merlin Entertainments, who explained that the atmosphere had to transform swiftly from moving to celebratory, as the job offers were revealed. Curating the sound, lighting and staging, there was plenty of scope to apply both our creative talents and technical skill to produce a great show.
First we created a professional backdrop to the stage where the speeches would be performed so as not to give the game away that this was something more than a leaving ceremony. For the finale, we installed pyrotechnics, which used air bursts to release confetti as the contracts were announced. Our brand new technology was put to the test in the form of our Chauvet moving spots, which helped to build up the suspense towards the end of the show. Like much of our intelligent lighting equipment, the Chauvet moving spots are programmable and can project gobos and textures around the event venue – perfect for building different atmospheres during an event. Similarly, our technical experts ensured the sound and images were mixed perfectly to give crystal clear AV performance and an evening to remember.
Conference Craft work with a huge range of unique events, from corporate functions to awards ceremonies and charity galas. To produce a memorable event which goes without a hitch, we provide a creative event production service which combines our creative and technical strengths.