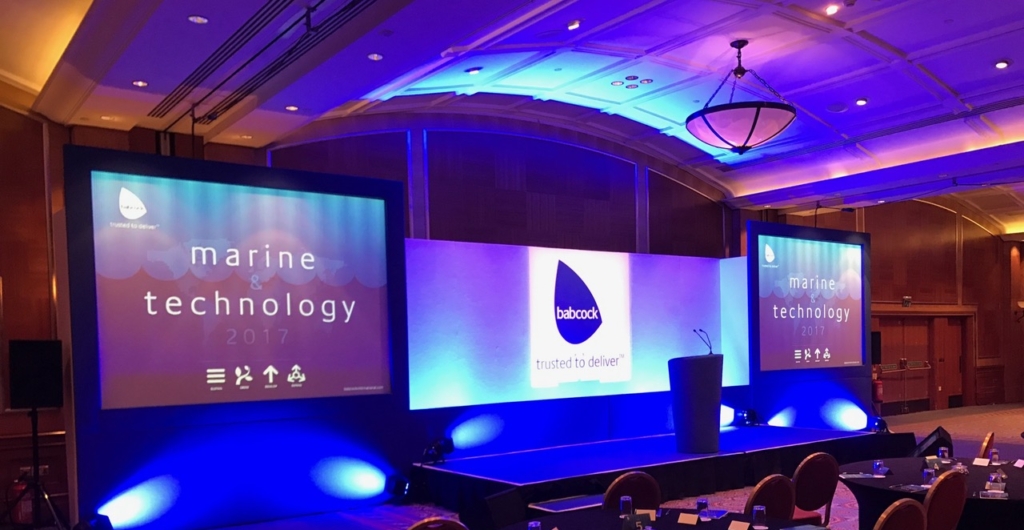 Babcock Marine Tech Division Conference
During March we provided technical support to our long-standing client Babcock. They were holding a 2-day conference for their Babcock marine tech division that involved frequent swapping around of the room. For this reason we flew a large amount of the equipment from the ceiling to provide increased versatility.
We provided the AV support for the conference, which included a 7m x 2m printed backdrop and multiple different coloured up lighting to highlight the different sections being discussed.
We are happy to be continuing our on going work with Babcock. To find out how we could help you with your technical conference needs click here.