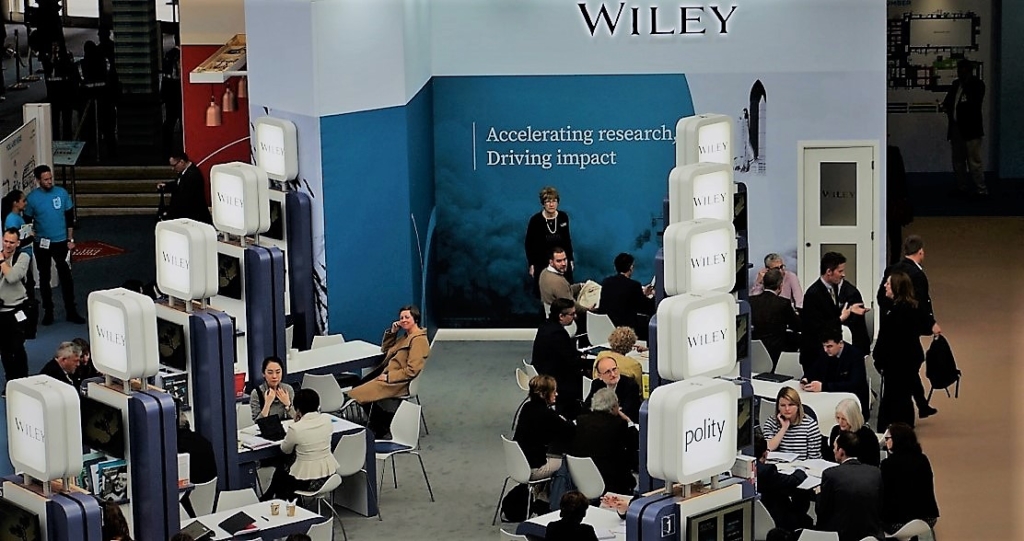 Technical Support for the Book Fair 2017
On the 14th-15th March 2017, the Book Fair took place in London. Every year this event is held in London and Frankfurt, with Frankfurt being the bigger of the two events, and Conference Craft is involved in both.
The Book Fair is a large event and is a big deal for book publishers as it is where they are able to network, show off their services and skills, and meet with potential clients to discuss rights negotiations and the sale and distribution of content.
We were there for our client, Wiley, who required stand design and build along with a large amount of technical support.
The stand had to accommodate 19 meeting spaces each housing a 27" monitor running marketing video. Conference Craft supplied this along with the network and infrastructure to sustain them for the entire exhibition.
We provided an Internet connection for our client both wireless and cabled, which involved physically installing a network infrastructure. Additional to this we installed a 43" touch screen made to look like a library to accompany the physical books they had on show. Using this touch screen and the multiple iPad displays throughout the stand and meeting spaces visitors were able to access the entire library and make orders, find out further information or view all the apps available to them from Wiley.
We are proud to have been a part of such an important event and support our valued client.