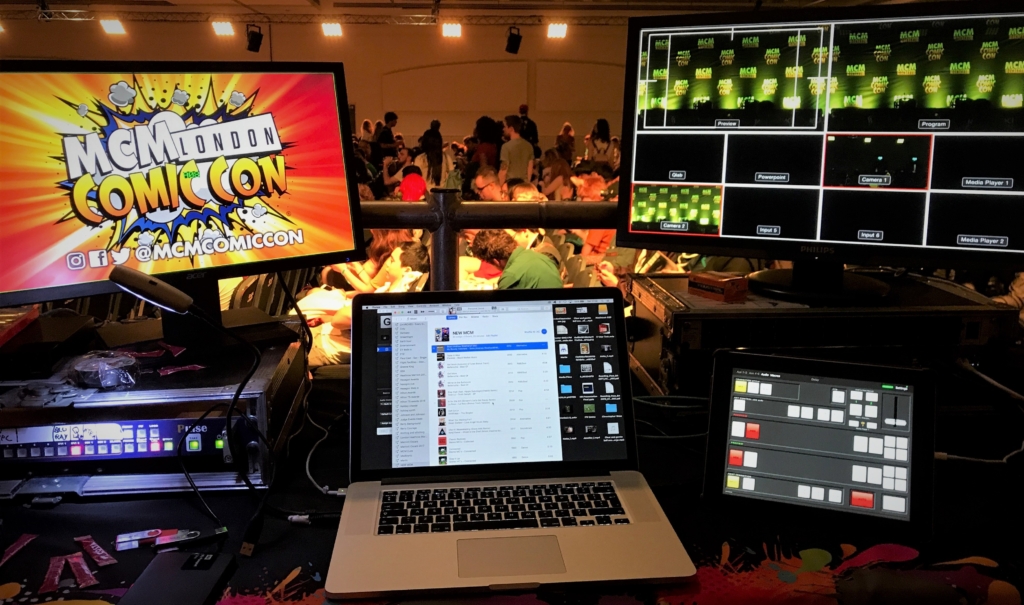 Support for the Spectacular at Comic Con
MCM Comic Con returned to London on the 26th May 2017 for another eclectic mix of sci-fi, film, TV, online video, comic book, gaming, anime, and cosplay content.
For the sixteenth year in a row, Conference Craft provided the AV hire and technical support to 4 main stages. From cast interviews and superhero battles to Cosplay, these stages played host to a variety of different events and shows across the weekend, and we also provided the sound systems and theatrical lighting to ensure that they were a spectacle to remember.
We also got the chance to showcase some of our latest equipment, including our new laser projectors, which we piggy-backed (placed one on top of the other) so that the images displayed were brighter, more stunning, and enhanced the dramatic experience for our audience members.
As with all of the events we work with, a high quality and professional finish were at the top of our list for the 5 days that we spent on the site at Comic Con. We arrived on the Wednesday to start rigging so that the three-day sci-fi fest that welcomed 130, 212 MCM fans was a fantastical event of colour and sound.