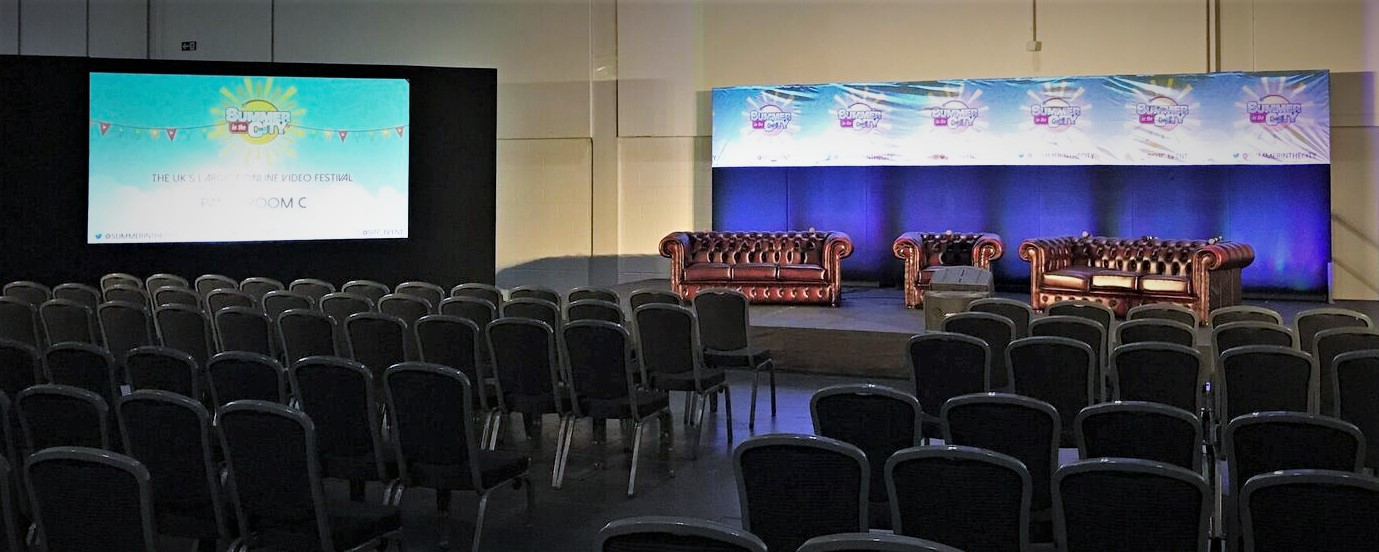 A Camera-Worthy Event at Summer in the City
From its humble beginnings in London's Royal Parks, all the way to ExCel London, home of MCM Comic Con, Summer in the City (SiTC) is now the UK's largest YouTube and online video festival. And Conference Craft provided the AV support to help the event run without a glitch!
On the 5th and 6th August the world's best vloggers and content creators gathered together to entertain, meet, and inspire the 10,000 fans that came to celebrate the creative world of online video.
Conference Craft provided the AV and technical support to 3 main stages. From live performances to an addition of the Gaming, Fashion & Beauty, and Lifestyle stages this year, we provided a large projection screen and washed the stages with light to help bring them to life, adding that extra bit of drama to the many people who were vlogging at the event. We also provided mics to the live panel stages, where creators sat on cosy sofas, ensuring that their words of advice could be heard by all their fans.
With a reputation for developing well-executed and creative events, we enjoyed working with SiTC, creating a camera-worthy event that was enjoyed by vloggers and fans alike.