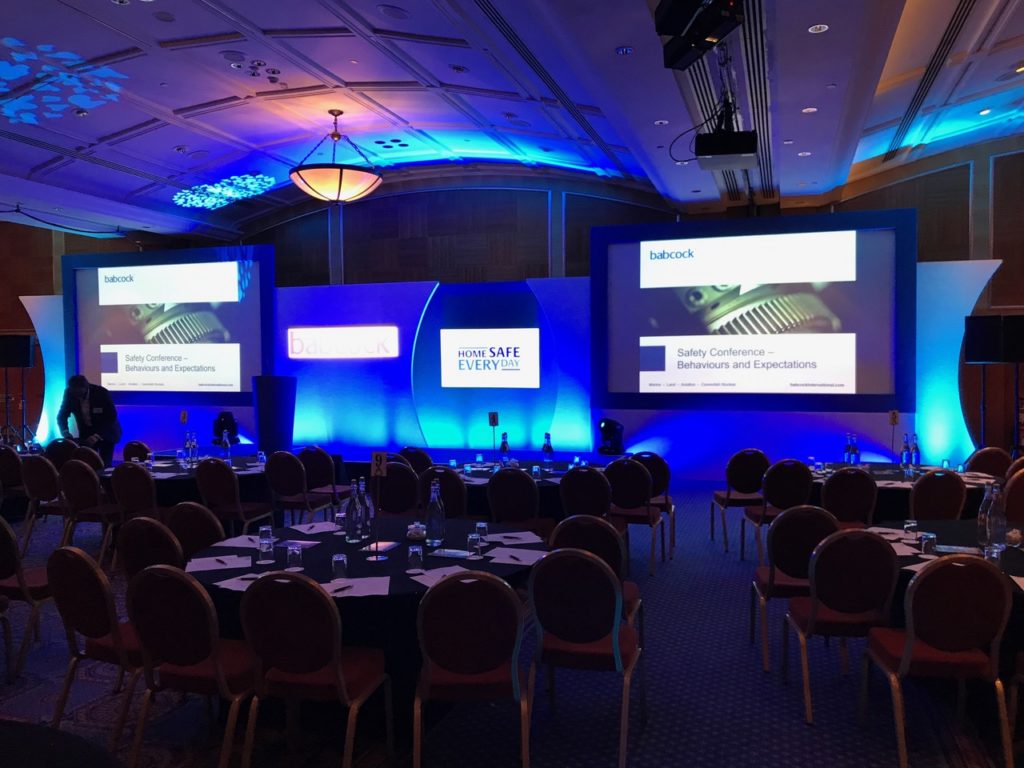 Another technical production for Babcock Safety Excellence Awards!
Conference Craft once again worked on the annual Babcock Health and Safety Excellence Awards, held in November 2017. As well as our usual level of conference support, provided in previous years, our strategic partner Insight MCL filmed and edited all of the video material used at the awards dinner. The project involves travelling around the UK to interview and bring to life the stories of all the nominees. Using a pole camera and remote viewing screen the team was able to get great shots of the award attendees at the dinner and collecting their trophies on the night.
Conference Craft also provided an LED twin screen setup for screening the awards and were able to utilise our new £10,000 laser projectors to showcase the presentation material.