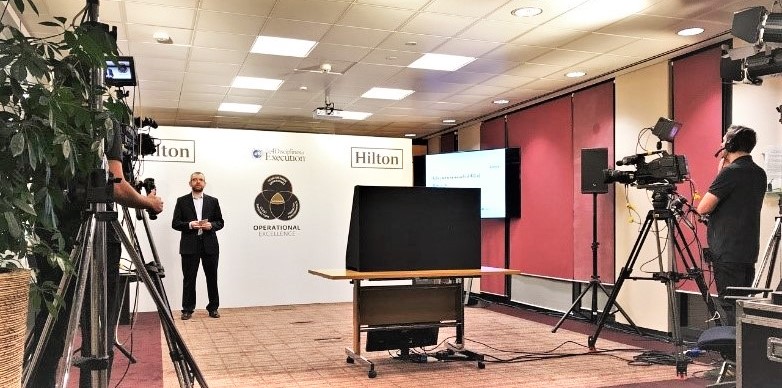 Lights, camera… video conference?
The Conference Craft team had a busy start to the year, providing expertise to a wide variety of different projects.
A live-streaming training day for a marketing agency with bases in the UK and Dubai was one of our first projects for the year. Our technicians helped to stream the live event to locations across the UK and Europe, maximising the training opportunities for staff at multiple sites.
We utilised the WebEx meeting network and built a studio with a printed backdrop and display screens suitable for different  presenters to work from and lead the sessions. Two cameras were used to give a variety of shots and we incorporated elements from Powerpoint and video from a media server.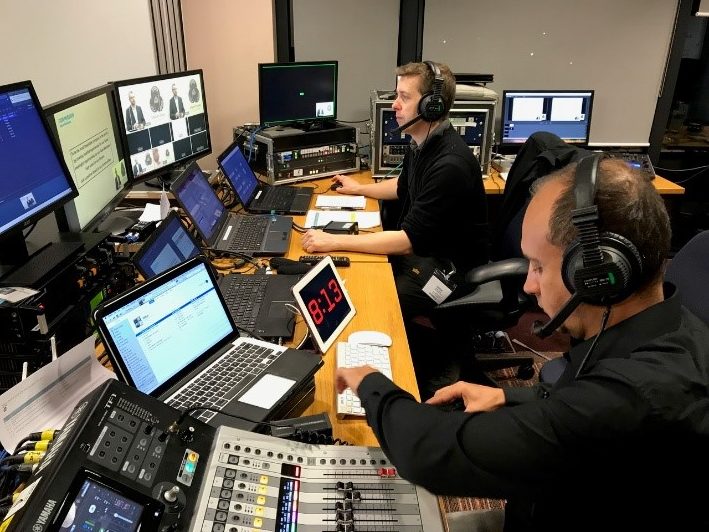 The sound was transmitted separately over a standard phone system to ensure the best quality stream.
Our technical expertise meant that we were able to successfully run the presentation room operating video and slides, whilst integrating it into the live stream being broadcasted to the various locations.
Running your own video conference? View our Video Conferencing solutions here.