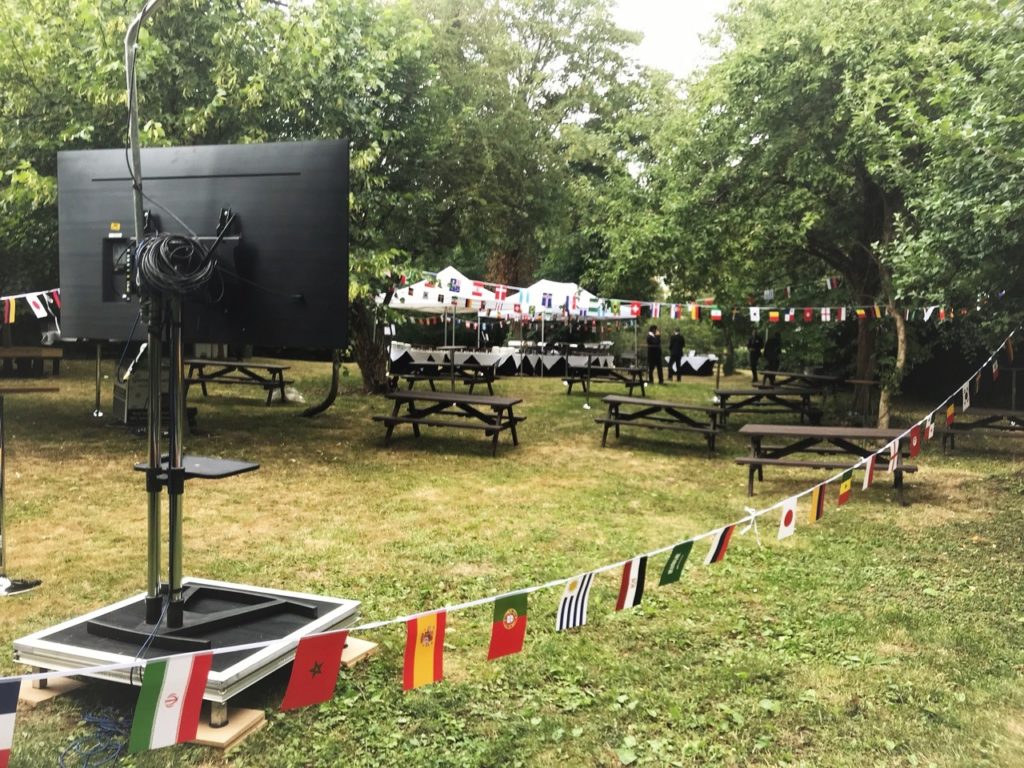 Screening England Football Successes
With the Premier League in full swing, we can't help but reminisce over a time when 'it's coming home' was playing from every radio station…
What did we do?
Conference Craft was responsible for ensuring that England's matches in the tournament could be enjoyed by everyone, and this included those in the capital as well as guests attending an evening garden party.
We installed LED screens on the roof of a building in central London and in the middle of the open air party so that spectators could enjoy the summer heatwave whilst cheering on England to win.
We were thrilled to be involved – and to have screened two of England's successes!
Want to hire a screen to watch your sporting event? Take a look at our renting options here.