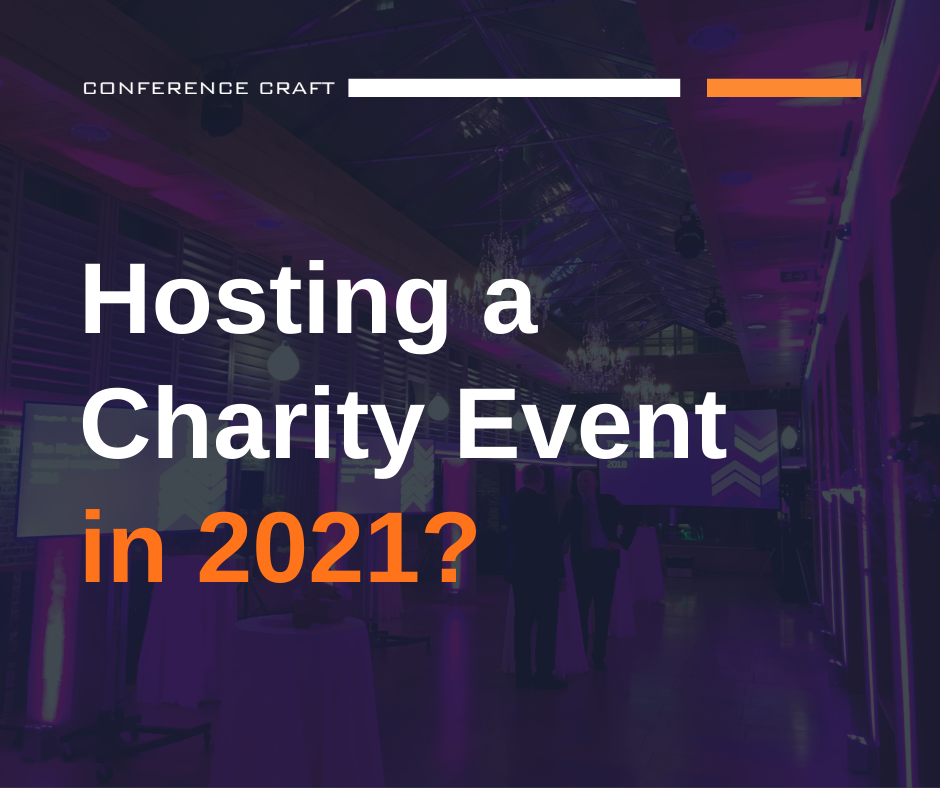 Are you hosting a charity event in 2021?
According to Charity Digital, Hybrid Events have become, very much like in other sectors, the future of charity fundraisers.
The charity sector has faced massive difficulties for the past year, as their support was needed more than ever, and yet the usual fundraising means i.e., live events were not allowed. Virtual events have been helping, but they are not fully satisfactory. The truth is that people still value physical events for their chance to interact with other like-minded people, which is why the existence of some type of live event will always be required.
With restrictions easing, but with health and safety concerns being still at the forefront of everyone's mind, hosting smaller events with an online broadcasting digital component offers the best of both worlds – flexibility and engagement in one easy package.
Whilst this type of setup may be new to some, Conference Craft has in fact been producing hybrid events for over 25 years. Always adapting to the most modern technology available, the CC team can integrate cameras, microphones and presentation equipment to bring presenters and audience (live and online) in the same inclusive event, making it engaging for everyone.