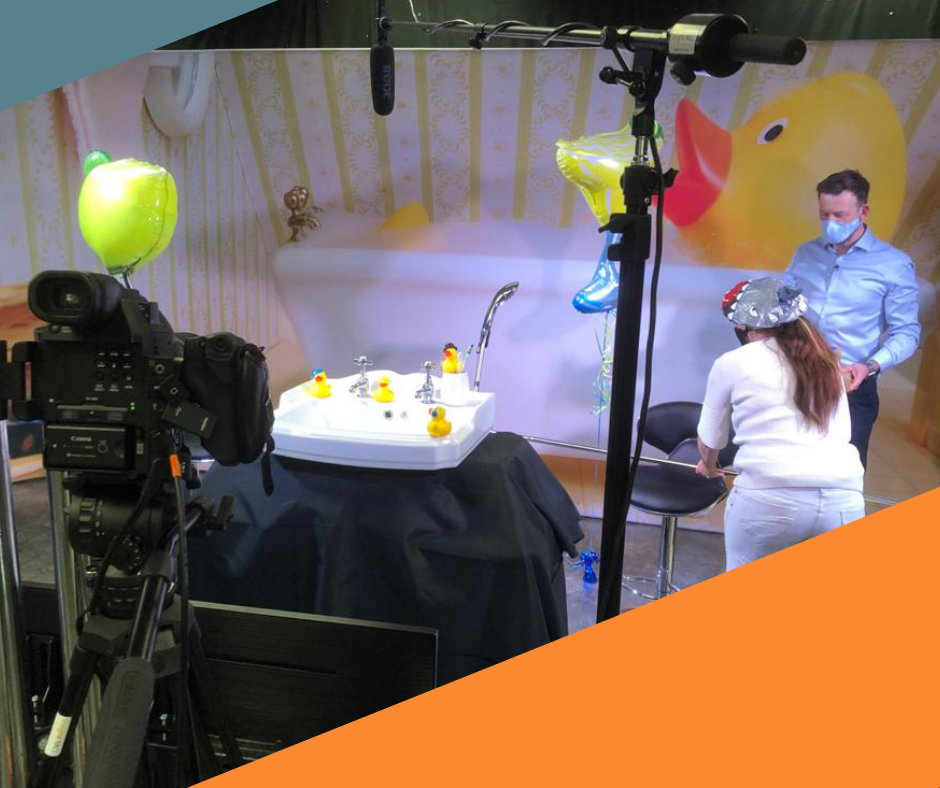 Hybrid Conference Event for Healthcare Provider
Conference Craft delivered back in early May, a hybrid conference event for a well-known healthcare provider. This conference was held in order to welcome the company's management teams back into their offices post-lockdowns, in a webinar-style format during the day, combined with an awards ceremony in the evening. This last one was themed after Big Brother, with wall projection to make it look like different house locations, and even the voice-over was done using a voice actor from the original reality show. Sparing no effort to make everyone feel included and engaged, the evening's entertainment included an illusionist performing interactive magic using only the video-conference participants.
To achieve the hybrid-effect, the Conference Craft team had to maximise the location's broadcasting capabilities, which basically meant turning the company's staff canteen into a studio, adding draping and theme-supporting lighting.
Following the success of this event, Conference Craft has now been asked to organise a second smaller event later in the year.