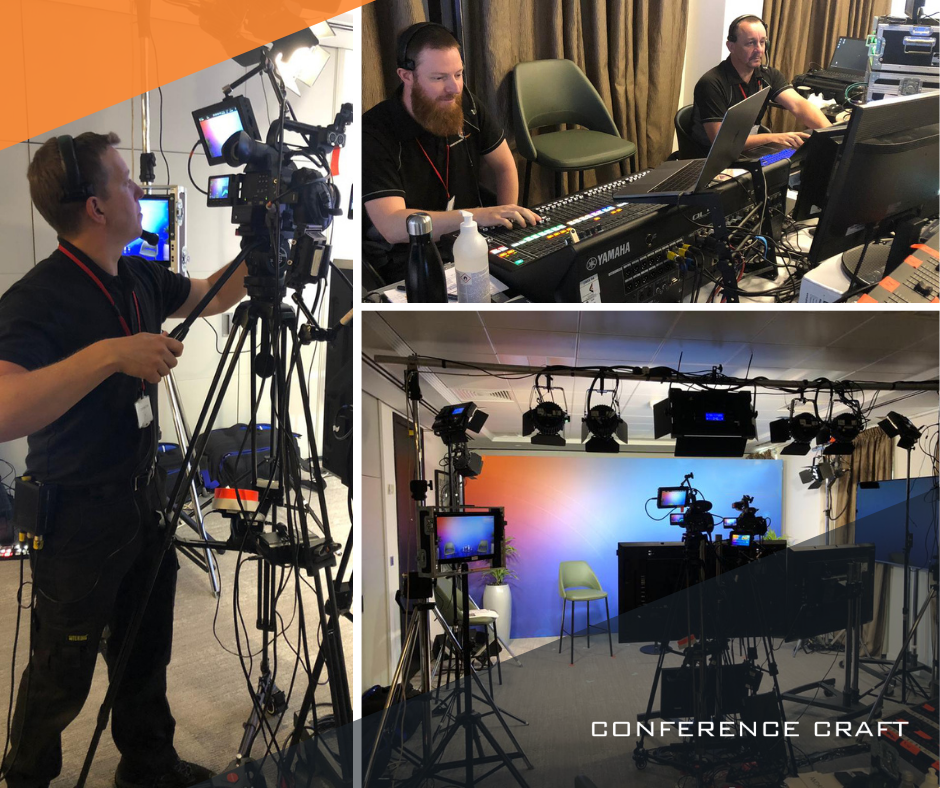 Hotel Stakeholders' Presentation Event
We're truly delighted to be back working with one of our hotel industry clients, after what seemed like a very long 2020 for the sector. This was a stakeholders' presentation event, providing key brand reference training to all of the Group's hotel locations across Europe.
Ahead of this event's live broadcast, Conference Craft has been on-site a few weeks prior, to pre-record some of the video elements. As a hybrid event, we've set up a small studio in one of their conference rooms, prepared with a 4.5m wide backdrop, lighting and a full 2-way audio setup, which will allow interaction between the presenters at the studio and the live audiences.
If this sounds like the ideal solution for your next training meeting,
contact us.