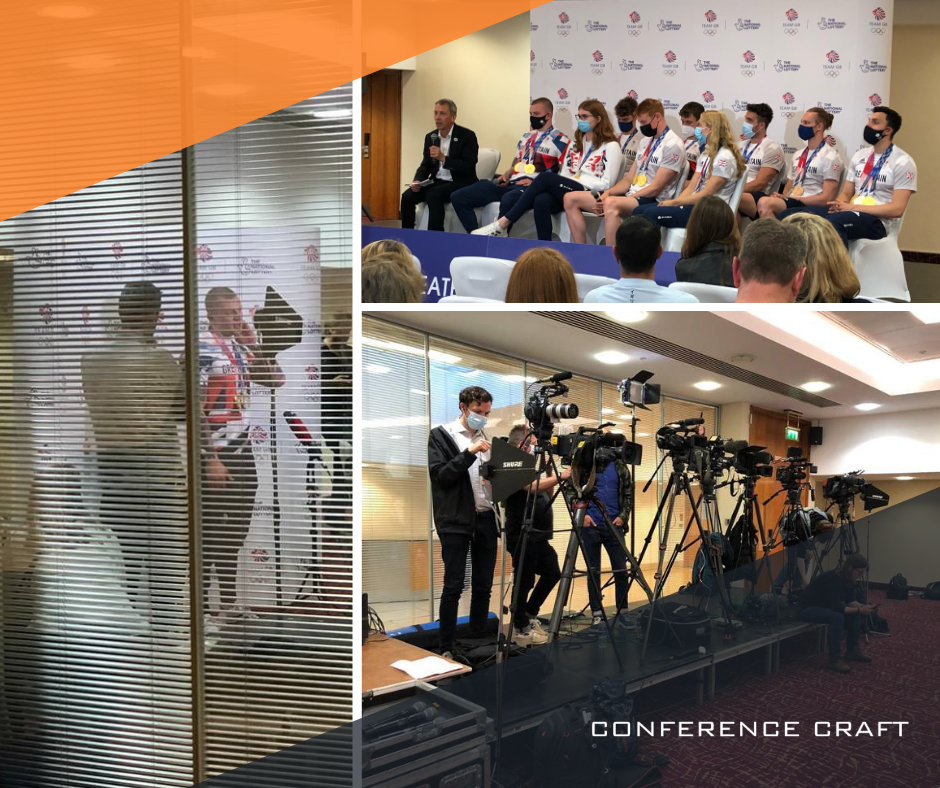 Tokyo 2020 Olympic Games | Press Conference for Team GB
The Tokyo 2020 Olympic Games were held from July 23rd until August 8th, and have become unique for being the first ever postponed Olympics and the longest wait for a Summer Games since the Second World War (12-month delay). For 17 days, this was the centre of the sporting world and Team GB, with its 376 selected athletes and 65 medals conquered, has achieved an outstanding result.
Conference Craft has been asked to help with a press conference for Team GB, held on Monday 2nd August, and provided technical support which included stage setting, audio signal and PAs.