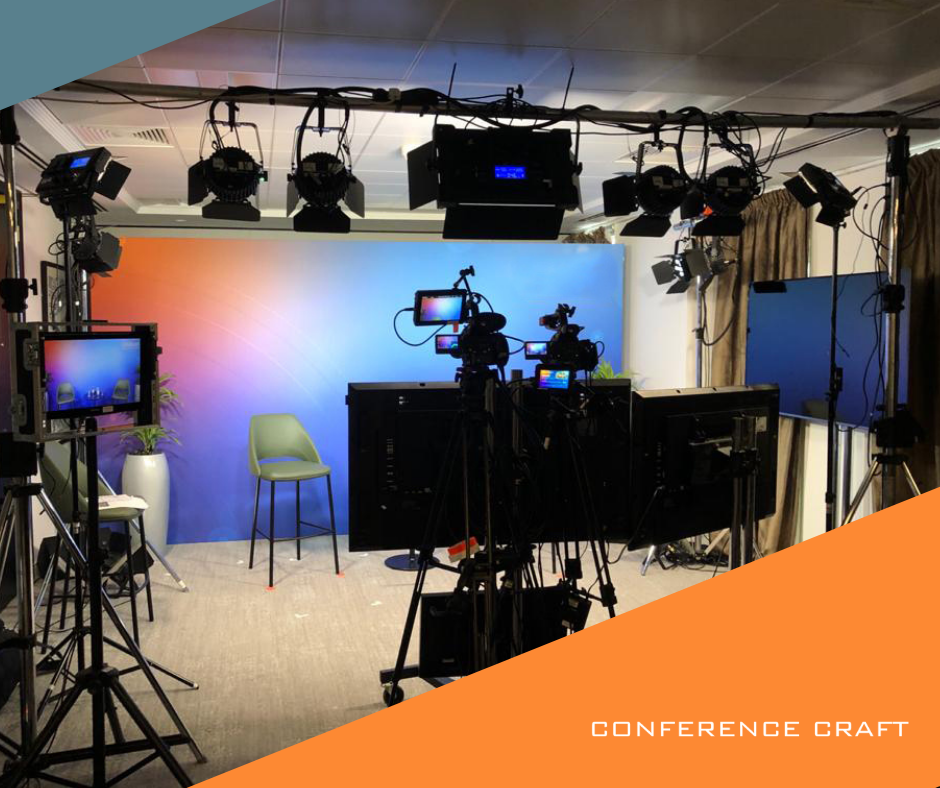 Conference Craft works hard to bring you a variety of services to do with all things video. Since the industry's virtual events boom in 2020, we now also have the capability to broadcast your conference or event online. We achieve this through live video streaming across various different mediums, from specific websites to a range of social media platforms such as YouTube.
The event can be filmed from multiple camera set ups, and a two-way setup can be achieved including a live Q&A feature. This gives your audience the opportunity to engage directly with the event, and your business the opportunity to connect and generate potential customers.
Whether you are live streaming your event, pre-recording sessions or doing a mix of both (hybrid events), Conference Craft's expertise and sophisticated equipment ensure every important aspect is covered with nothing missed.
For further info on video production and live streaming, visit:
https://www.conferencecraft.com/what-we-do/video-production-live-streaming/