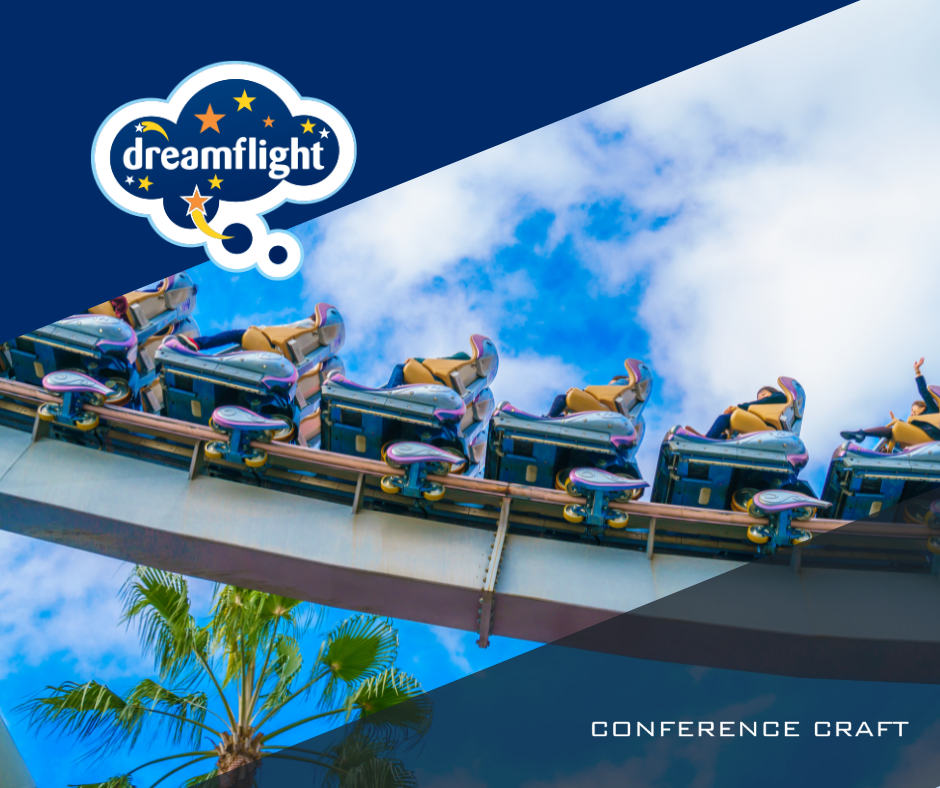 Our Support to Dreamflight
Dreamflight is a UK charity that takes children with a serious illness or disability on their holiday of a lifetime to Orlando, giving them an opportunity to discover independence, gain confidence and a new outlook. To support Dreamflight's fundraising needs, Conference Craft gets involved annually in the technical support and production of their major funding event in November.
In spite of caution plans having been implemented due to the ongoing situation concerning COVID-19, Dreamflight has unfortunately been unable to go ahead with the 2020 – and now the 2021 – Dreamflight trips, which has been a major disappointment for everyone.
If you'd like to help us support this wonderful charity, please consider donating: https://www.dreamflight.org/donate