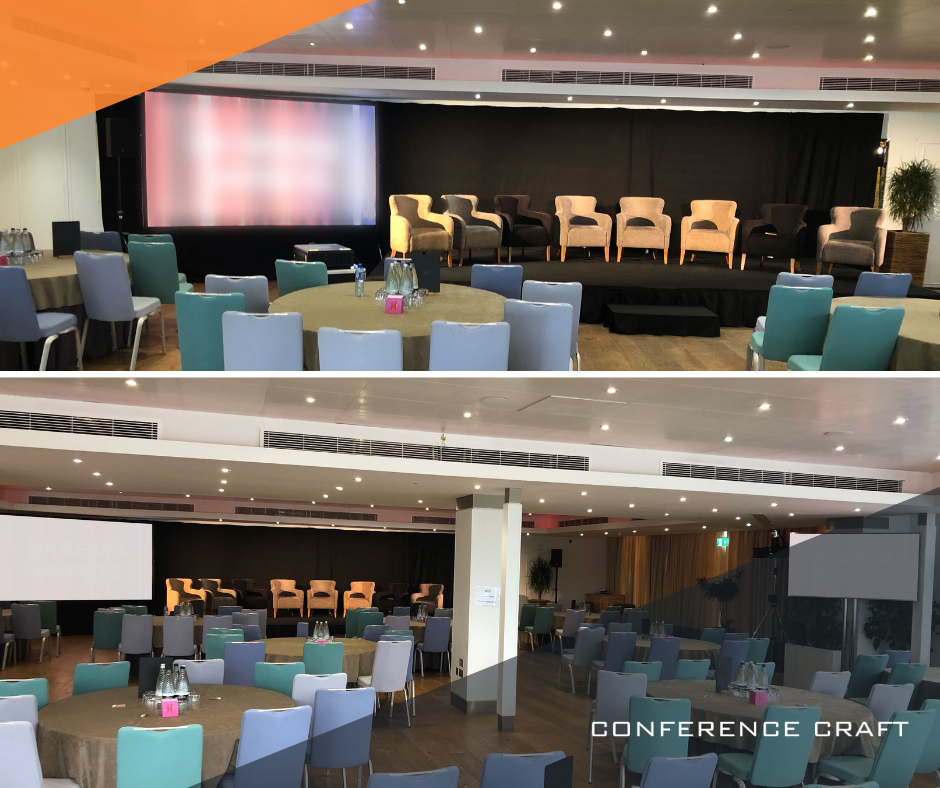 Netflix International Get-Together Event
We were very pleasantly surprised to receive a call to support Netflix, with a 2-day get-together event for 130 guests from their international team. Held earlier in the month, this corporate event was hosted at a 4-star hotel & conference centre, located on the banks of the Thames in South West London.

With a short window of preparation, our experienced Event Production team supplied and installed a HD projection setup, radio microphones and stage lighting – all in just 48H!