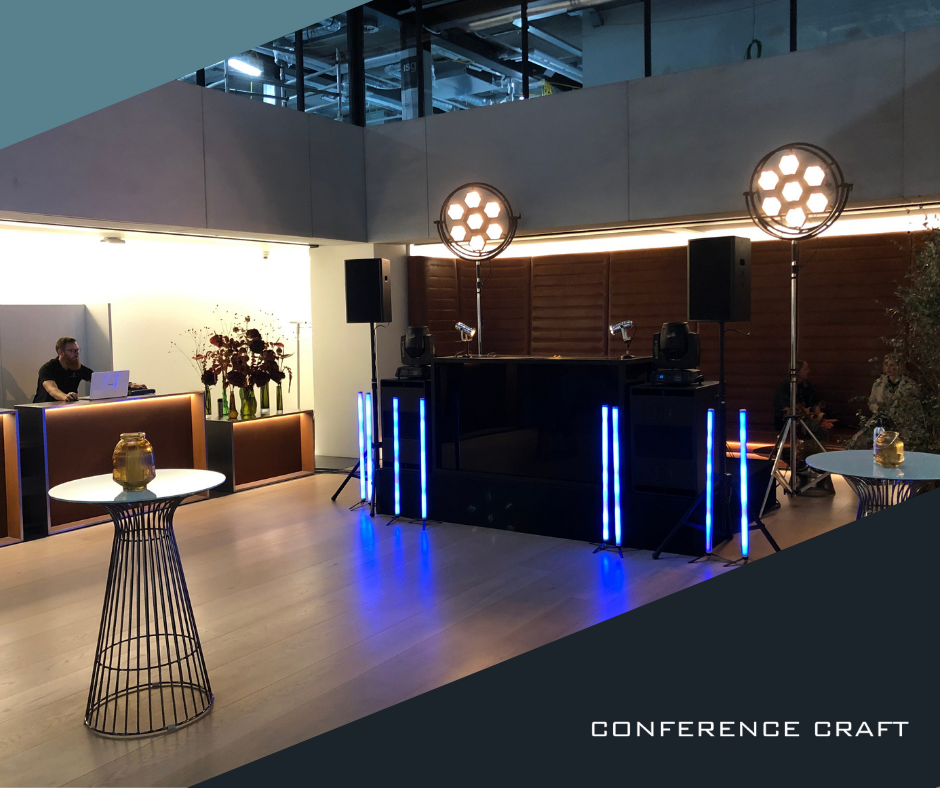 Internal Events: Talks by Day, DJ by Night
We're continuing to support our real estate clients in what has become a very busy season for this sector.
In fact, we're still buzzing from one of our latest projects for a long-standing client, in which we've provided technical support for a series of internal events. Located in one of their premium office space buildings in London and spanning across four days, these events were aimed at 250 of their staff and ranged from daily talks to evening DJ setups, to include both stage lighting and audio systems.

To hear more about our technical assistance services, click here: https://www.conferencecraft.com/what-we-do/technical-event-production/
Alternatively, give us a call on 01753 689999.
#internalevents #londonrealestate #tecnhicalproduction