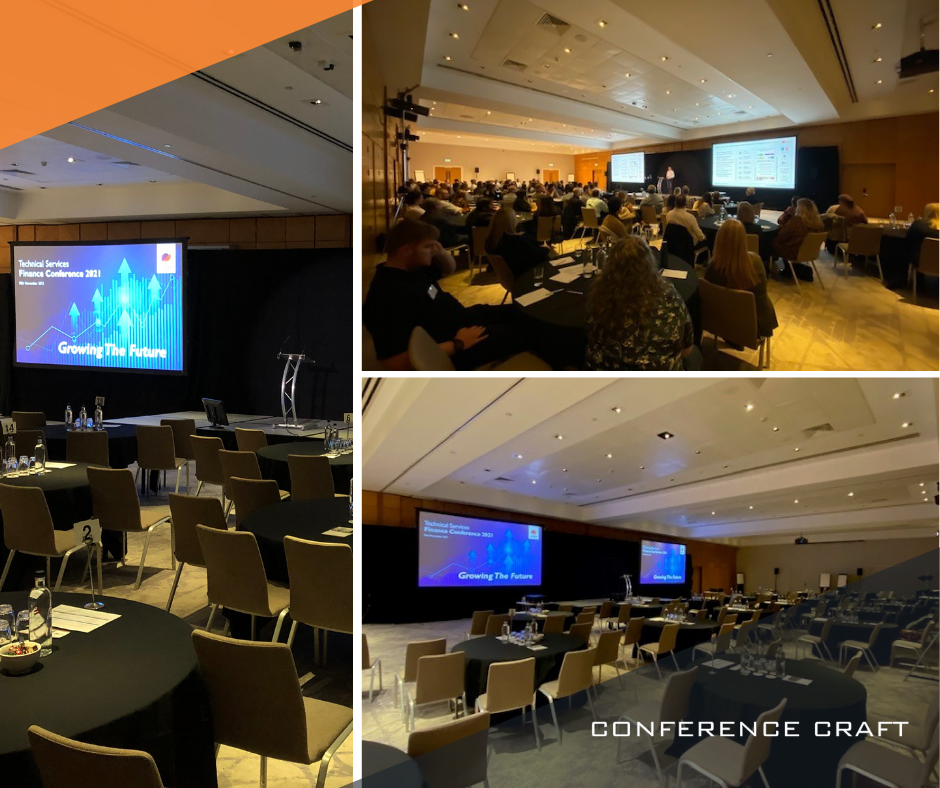 MITIE Internal Conference
Between the 15-19th November, Conference Craft has provided technical event production for an internal conference for Mitie – the UK's leading facilities management and professional services company. With its current headquarters at The Shard in London and more than 200 smaller offices throughout the United Kingdom and Ireland, the company provides infrastructure consultancy, facilities management, property management, energy and healthcare services.
With the goal to communicate some internal strategic changes to a spaced-out live audience, the client wanted a setup that was understated and simple. Thinking outside the box in this instance in terms of room configuration, whilst 9 out of 10 conferences use the short wall for the stage, the information projected was too important to be missed so we've flipped the room's layout and used the longitudinal wall for the stage. To ensure that the audience had comfortable spacing and to maintain visibility and engagement with the content, the stage backdrop then included two massive screens on each side.
A very successful event with very complimentary comments from the client, for our support before and during the event.