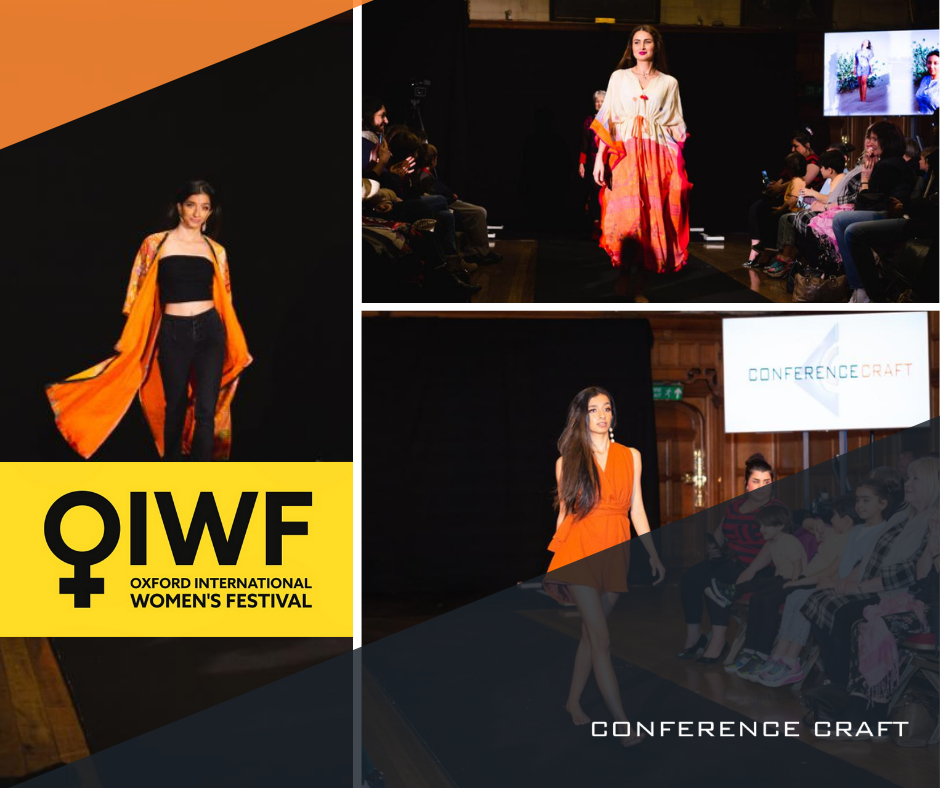 Oxford International Women's Day 2022 – Fashion Show
As part of Oxford's 33rd International Women's Festival, held from 1 to 14th March 2022, a fashion show took place in the beautiful Assembly Room in Oxford Town Hall on March 8th.
Organised by The Iraqi Women Art & War (IWAW) Centre for Diversity Policy Research & Practice at Oxford Brookes University, the event was a celebration of sustainable fashion, art and textiles, it showcased a range of vibrant clothing of Iraqi women as well as recycled clothing pieces made by young women in Oxford.
Conference Craft provided the set-up service for this event, including lighting, microphones and draping, as well as the cat walk carpet used to display the fashion pieces, transforming the event into a memorable occasion in support of International Women's Day.