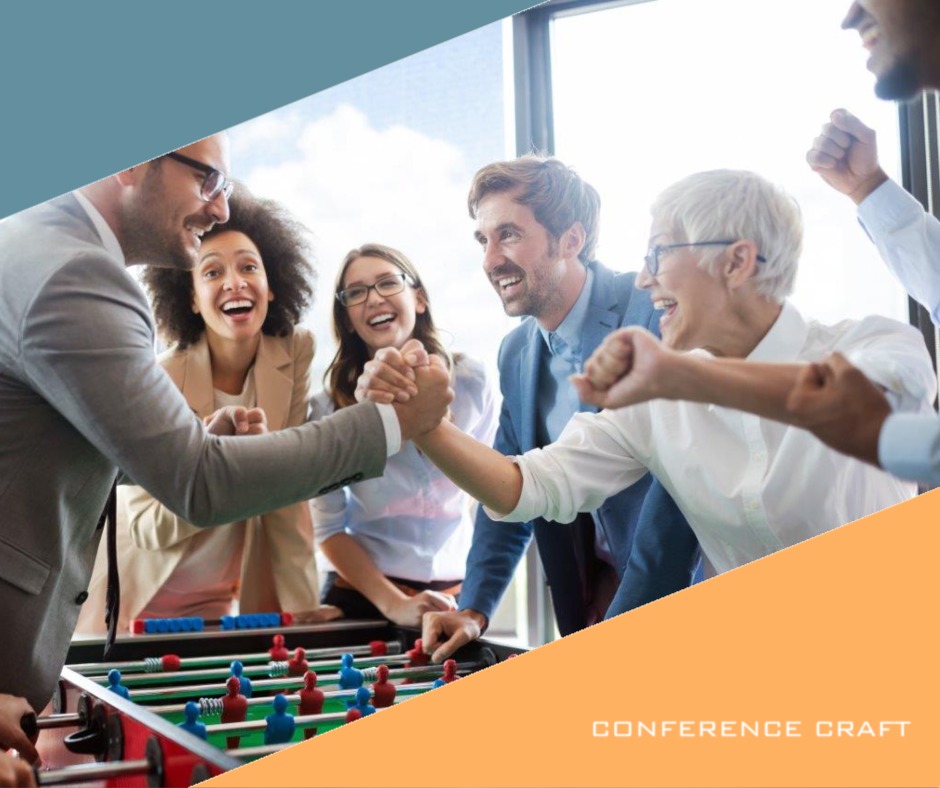 Team building days are a great way to break up the monotony of the year.
They can help create a positive work environment by building relationships between team members and connecting remote teams, which are becoming more and more popular in this post-lockdown world. Getting together outside of the workplace can help to build trust between colleagues. 
Team building days can also help to increase communication, collaboration, motivation and productivity. They're a great place to encourage creativity among team members. 
In the long run, team building days can help to prevent problems in the workplace. 
Conference Craft have extensive experience organising company fun days, in collaboration with W2 Events. They've provided company fun days for various organisations, including staff celebrations at the Epsom Downs racecourse. 
We can also provide AV equipment, such as PA for outside events, or interactive equipment. We work with events of all sizes, from micro-events to hundreds of attendees. 
Get in touch to see how we can help your organisation beat the winter blues.