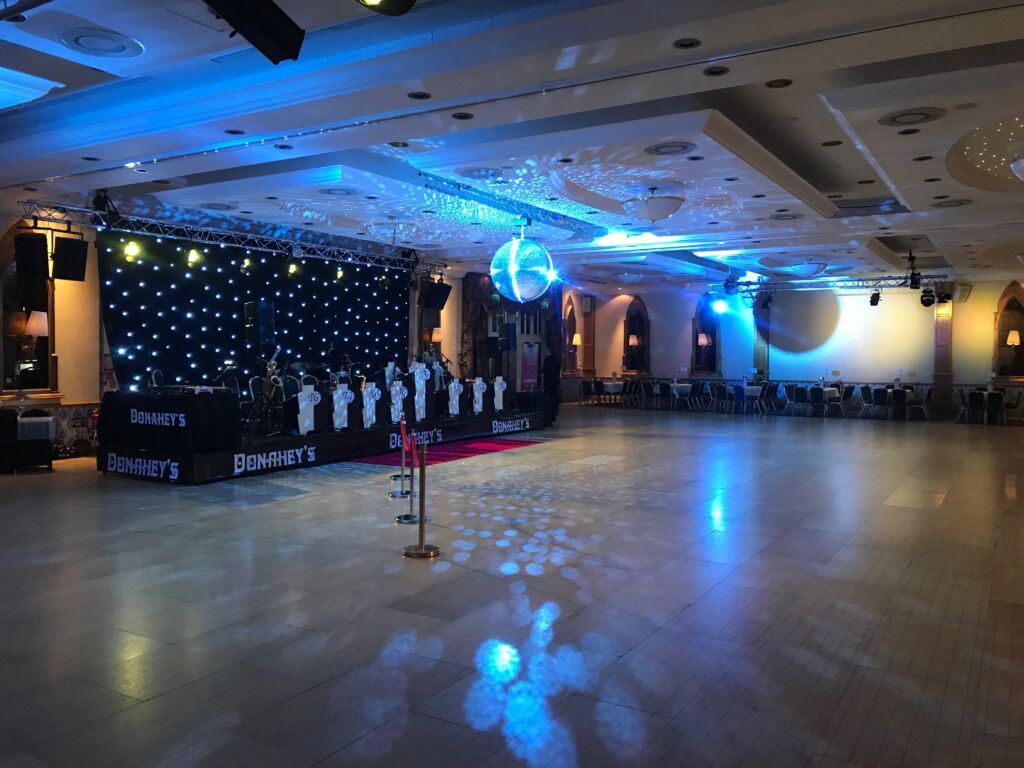 It's time to get your dancing shoes on!
The Donahey's family have been organising spectacular dancing events and workshops for over 50 years. The Donahey name has long established a reputation for knowledge, expertise and guidance within the dancing world; an accolade fitting for its affiliation with the world's largest dance teacher organisation – the IDTA.
Amongst Donahey's glittering dance events is their hugely successful 'Dancing With The Stars Weekends'. These workshops are hosted and instructed by renowned professional dancers, and provide the perfect opportunity for attendees to learn brilliant routines whilst coming face to face with their favourite stars.
The most recent Dancing With The Stars event was held at the famous Alton Towers Resort in Staffordshire, and the Conference Craft team were delighted to be able to put their best feet forward (pun intended) and provide all the AV equipment for this spectacular show.
Conference Craft's PA sound systems ensured the infectious music was crisp, clear, and keeping everyone up on their feet, and the lighting solutions we provided kept the show as vivid and vibrant as the toe-tapping melodies. We also contributed a huge, star-embellished material backdrop for the event – a star for every star in attendance.
The event was a great success, with attendees getting to learn a new skill whilst having fun in the process. It was such a pleasure to be a part of this lively, dynamic event and we look forward to being able to provide our services again in the future.