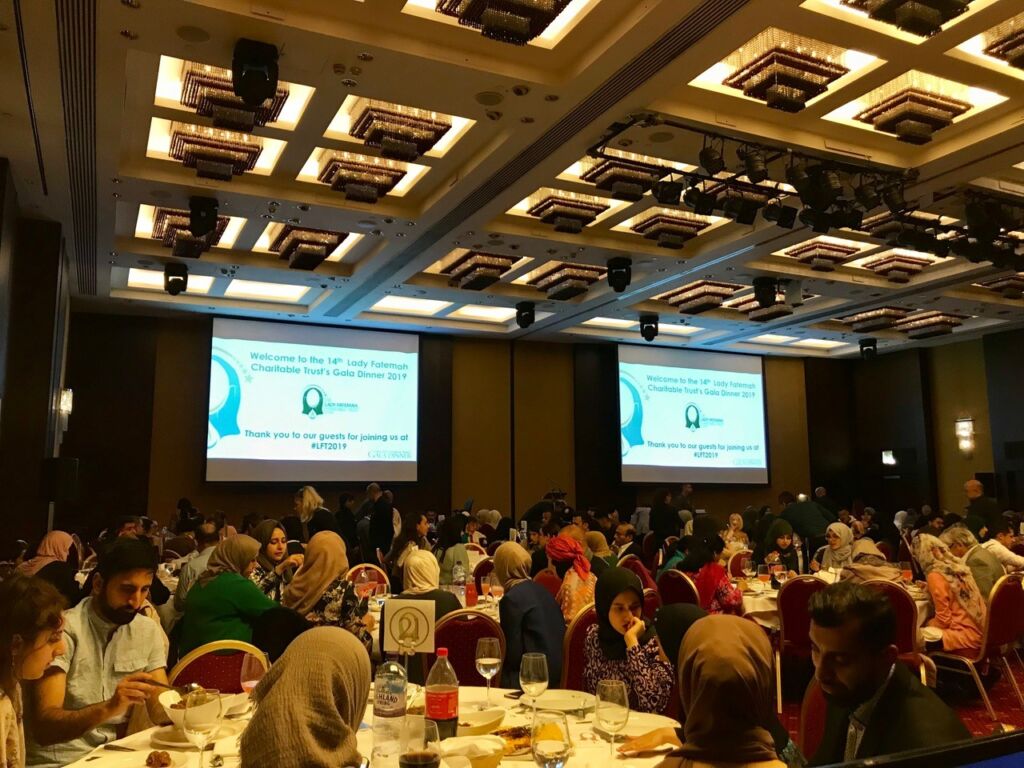 The Lady Fatemah Charitable Trust is a non-profit, non-governmental humanitarian organisation. The trust's mission is to empower the world's poorest to lift them out of poverty with dignity. The charity works tirelessly to help people in need reduce their dependence on humanitarian aid and facilitates their transition to sustainable, self-reliant long-term development.
The charity's 2019 Gala Dinner was held at the Millennium Gloucester Hotel in Kensington this June, with the exquisite cuisine enjoyed by the guests crafted by none other than the Kadiri restaurant's top chefs. The annual event provides the perfect opportunity for the trust to thank those who have provided their ongoing support for the trust's designated causes.
Attendees were also treated to an exclusive theatrical performance, courtesy of the Khayaal Theatre Company, and were able to learn of the remarkable achievements made for those most in need through their generous support.
Conference Craft provided an eight-speaker sound system for the charity event, as well as an assortment of lighting solutions for both the stage and the surrounding assembly room. Our uplights, in particular, incorporated at key points around the room, worked to bathe the room with a rich golden glow; fitting for the trust's leading initiative.
Our team also provided the event with two 10,000 lumen projectors to illuminate the venue's large twin screens. The projections served to provide key imagery and information for the stage orators to speak alongside throughout the event. Our technical team were also on hand to ensure the smooth running of all equipment at the venue, allowing the organisers to enjoy the gala experience without having to worry about technicalities.
The Conference Craft team were delighted to be able to provide their services for such an inspiring, humanitarian cause, and we look forward to the potential of working alongside the Lady Fatemah Trust again for future events.