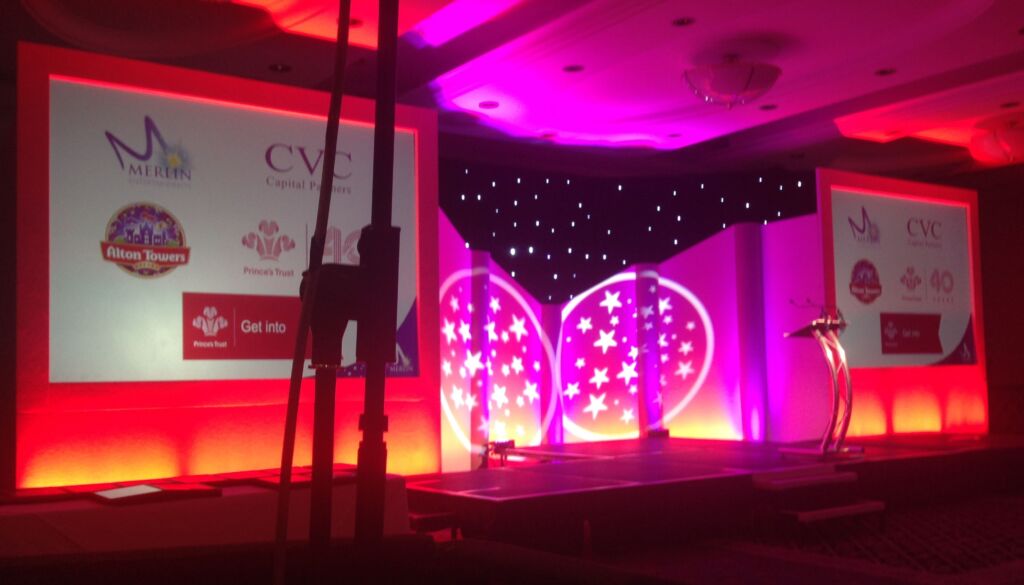 The Prince's Trust is one of the UK's leading charities, supporting disadvantaged young people and helping them turn their lives around through study and work opportunities. As part of their focus on careers the charity runs a 'Get into Customer Service' scheme, which offers a two month work experience placement at Alton Towers to young people from difficult backgrounds. Participants on the course expect to receive invaluable practical experience in this industry within a specially designed structured programme, plus those all-important references to add to their CVs. What they don't know is that, upon successfully completing the programme, they will be offered two year job contracts with Alton Towers – a great opportunity to kick-start a lifelong career.
In order to reveal this surprise, The Prince's Trust, in collaboration with Alton Towers, organises a formal 'graduation' ceremony to mark the end of the programme. The 'graduates' each present a short speech about their experiences on the course before the Grand Finale, in which the job offers are revealed.
With a history of working with both the Prince's Trust and Alton Towers on a wide range of successful events, Conference Craft were the obvious choice to provide professional technical event management to get the mood just right for the event. With cutting edge technology selected for the lighting had been purchased by Conference Craft just weeks earlier during our visit to Pro Light & Sound, Germany, where our technical experts had been busy scouting out the latest in technical event equipment. The change in atmosphere from formal to celebratory created by the great range of colours and gobos our brand new Chauvet moving spots offered combined with the technical expertise of our creative event managers to create a display with the wow factor that went off without a hitch.